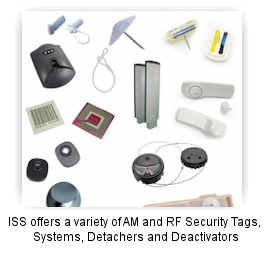 Since our humble beginning based out of our Founder's garage, Industrial Security Solutions (ISS) has grown into a national competitor in the loss prevention industry. As a supplier of retail security tags, EAS systems, CCTV and other anti-shoplifting solutions, ISS experienced a banner year in 2015. There were many positive things to take away, but one of our favorite achievements was that we were able to increase our installation and service business by over 30%! We take pride that companies trust us with their loss prevention needs and 2015 proved the word is out that we take care of our clients.

The trend is certainly continuing in 2016, with the recent announcement that ISS will be doubling its office and warehouse space this year to meet the company's growing demand. With this additional space we will be able to carry more inventory and fill your orders faster than ever!

About ISS
Industrial Security Solutions is a supplier of AM and RF retail security tags, EAS systems, labels and detachers, and offers custom CCTV and EAS system installation services for retailers nationwide. We believe in "partnering" with our clients by providing creative and flexible anti-theft solutions to meet your specific loss prevention needs. Industrial Security Solutions carries a full range of retail security products with worldwide shipment capabilities. With our Tag Trade Out and Recycling Programs, we help customers keep their loss prevention technology up-to-date.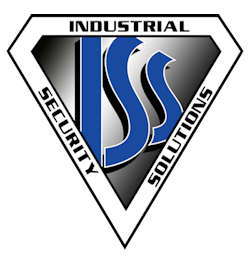 Our anti-shoplifting / CCTV product line offers maximum value to retailers, due to creative and flexible security solutions. It is our steadfast belief that systems should, and do, vary by client. You cannot always force a square peg into a round hole! Industrial Security Solutions will appeal to the retailer with large and/or multiple facilities, as well as to the independent business owner. Our ability to integrate complete anti-shoplifting solutions, no matter what the size or complexity, is unsurpassed. Our team pledges to supply fast and efficient service, in order to provide your company or business with immediate security peace of mind. Our flexibility and desire to truly serve our clients is what sets us apart.


Industrial Security Solutions is an American-owned and operated company. In addition, ISS does not have to answer to a corporate board, hedge fund or foreign owner. By having the founder and owner still involved with day-to-day decision making we are able to provide QUICK SOLUTIONS AND COST SAVINGS!

Call Industrial Security Solutions at (800) 846-4993. Or visit our website to learn more!