NDVision Appoints Carmen Baker New Business Development Director


RANCHO CUCAMONGA, Calif. (March 17, 2016) – NDVision, a fast growing innovator in the field of open-architecture security solutions, today announced the addition of Carmen Baker as director of business development. In her new role, Baker will use her 15 years of experience in the technology and security industries to identify and cultivate strategic partnerships and expand NDVision across the industry.

"It is our focus to deliver open-architecture solutions for our customers, enabling them to expand their systems as new technologies emerge," said Gerald Becker, chief product officer of NDVision. "I'm confident that Carmen will play a key role in extending our reach to deliver results for customers across different vertical markets."

Prior to joining NDVision, Baker held the role of director of business development at Wren Solutions. Previously, she served in various business development roles for companies including ImmerVision, Hirschmann, DVTel and Tyco Integrated Security. Baker is a member of multiple professional groups including ASIS International, Women in Security and Privacy, and Women in Technology.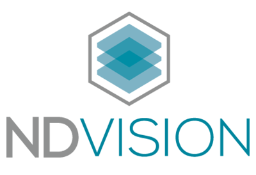 About NDVision
NDVision is a Southern California-based technology-incubation group dedicated to creating innovative solutions and delivering advanced security technology. NDVision invented the world's first and only open-architecture platform for analog-to-IP conversion. For more information, visit www.ndvision.com.