Metro One LPSG Opens New Branch Office in South Florida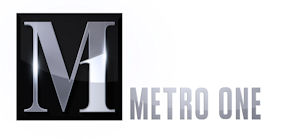 Staten Island, NY - Metro One Loss Prevention Services Group, a comprehensive security/loss prevention solutions provider, has announced the opening of a new branch office in the South Florida area.

Metro One LPSG recently signed a deal with one of its long term clients to provide security at their locations throughout the Fort Lauderdale, North Miami and Miami area's and will be ready to offer the full breadth of its services in that market effective May 9, 2016.

Since 1984, the Metro One LPSG brand has been recognized for consistency in delivering professional security services. With our management team's 150 years of combined loss prevention experience, we tailor our service to fully integrate into the client's security/loss prevention program and play a key role in obtaining their objectives. Through recruiting, training and program development, we serve as full partners in designing cost-effective solutions for our clients.

Metro One LPSG offers successive levels of service in several divisions of expertise. All of our divisions work together, in the background and whenever duty calls, to ensure immediate response and optimal security for our clients. This is the standard that distinguishes us from other security providers.

Our clients run the gamut from retail organizations to commercial, industrial, healthcare, hospitality, convention centers and sports arena accounts, and have benefitted from our experience and services, including:

| | |
| --- | --- |
| ● Uniformed Officers | ● Logistics |
| ● Armed Officers | ● Investigations |
| ● Special Events | ● Store Detectives |
| ● Executive Protection | ● Mystery Shoppers |
| ● Luxury Accounts | ● Organized Retail Crime |

For more information, visit our website at metroonelpsg.com, or contact Metro One LPSG Business Development at 1-844-638-5774 (MetLPSG).