CONTROLTEK Continues to Build a Winning Team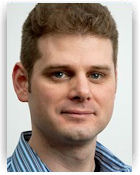 CONTROLTEK announces Colin JT Woods as the new Senior Product Manager. Colin brings six years of product innovation and technology adoption consulting within retail inventory visibility and RFID solutions to the CONTROLTEK team. In the past three years, he has streamlined his focus on assisting Tier 1 retailers with the adoption and improvement of RFID inventory solutions. He has worked with some of the largest retailers in North America to implement integrated pilot projects and to design large scale RFID rollouts. He is adept at assembling and directing technically proficient teams capable of pivoting from product development to deployment, customer service, and support for permanent and short-term projects.

"I am extremely excited about CONTROLTEK's push into inventory visibility. We have an aggressive vision, a start-up philosophy toward problem solving, combined with the muscle of a proven solution provider," Colin stated.

CONTROLTEK's Director of Product Management, Kris Doane said, "We are skilled at capturing and converting business requirements into software and system integration solutions that result in real-world, scalable deployments. Colin's skill sets will help secure our success."

CONTROLTEK proudly presents its newest innovative product offering, ControlSpan. The ControlSpan suite offers end-to-end inventory and process management solutions from source to shopper that allows not only improved visibility but also enhanced profitability and customized integration to help make existing systems more efficient and accurate.

Request a live demo of ControlSpan here.

---

CONTROLTEK to Exhibit at the 2016 RILA Asset Protection Conference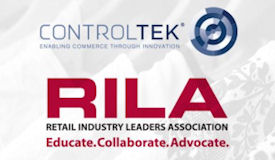 CONTROLTEK will exhibit at the 2016 Retail Industry Leaders Association (RILA) Asset Protection Conference at the Gaylord Texan Resort & Convention Center, April 17-20 in Dallas, Texas in booth 324.

RILA's Asset Protection Conference regards the retail landscape as a puzzle where retailers get the whole picture.

Solving the Retail Puzzle

RILA strives to educate, collaborate, and advocate for the retail industry. CONTROLTEK wholeheartedly supports this endeavor. With CONTROLTEK's innovative products and commitment to finding relevant solutions for retail challenges, CONTROLTEK is a proud sponsor of RILA.

Read more here.