NDVision Named a 'Most Valuable Product' at ISC West

NDVision named MVP in 'DVR/NVR' category by Security Sales & Integration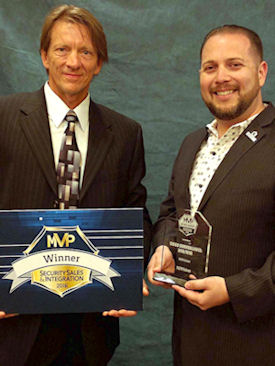 RANCHO CUCAMONGA, Calif. (April 7, 2016) – NDVision, an innovator in the field of open architecture security solutions, today was awarded the 2016 MVP @ ISC Award in the 'DVR/NVR' category at ISC West in Las Vegas. The award, presented annually by Security Sales & Integration, honors innovation and serves to illuminate how important products and technologies are to the success of security integration companies.

"Security integration is a products-driven business. However, security integrators are bombarded with an ever-increasing array of products all touted as the 'latest and greatest.' This has made it exceedingly challenging for integrators to separate the chaff from the wheat and make the best informed purchasing decisions," says SSI Editor-in-Chief Scott Goldfine "To solve this quandary and better serve the channel, SSI has stepped forward to launch the Most Valuable Product Awards."

A panel of experienced integrators judge each entrant based on product design, features and benefits, including the ability of the device to help integrators open up avenues to a potential new customer base, enable integrators to design and install systems faster and thus more profitably, or help integrators gain a profitable margin on the equipment itself.

"NDVision's recognition from SSI as a 'Most Valuable Product' validates the promise and effectiveness we and our customers see in the solution," said Gerald Becker, Chief Product Officer of NDVision. "NDVision, as the only true open analog-to-IP surveillance solution, is extremely valuable to integrators because of its ability to be vendor agnostic and paired with technologies that make the most sense for an individual company's business goals."

To learn more about NDVision, please visit www.ndvision.com.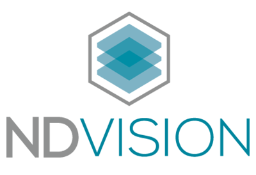 About NDVision
NDVision is a Southern California-based technology-incubation group dedicated to creating innovative solutions and delivering advanced security technology. NDVision invented the world's first and only open-architecture platform for analog-to-IP conversion. For more information, visit www.ndvision.com.