Originally founded as RuME Corporation, today BSI is a premiere provider of certified, pre-owned and private label EAS systems and components, along with engineered IP-video solutions. As the largest procurer of legacy EAS technologies and the number one independent distributor of EAS systems in the industry, the company also offers robust field service, maintenance and bench repair programs to help extend the life and original investment for most EAS technologies.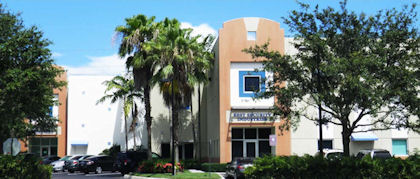 BSI employs certified service, repair and installation professionals that have on average 20 years' experience and a knowledgeable sales organization. The company is dedicated to customer service, on-time installations and repairs and will create tailored programs for a retailers' business needs. BSI currently offers sales of over 200 different product lines and guarantees same day shipping on most in-stock products.

For its private label line, BSI manufactures items that are compatible and interchangeable with Sensormatic and Checkpoint tags and systems. Its products include EAS systems, security tags, detachers, deactivators, lanyards, security labels, benefit denial ink tags, and other peripherals. Its value-added services also include express exchange and repair on most EAS deactivators and detachers, a depot program for refurbishing and warehousing a variety of EAS components, consulting and integrations. The company also offers comprehensive trade-in and lease options as well as a full procurement program where it will buy excess inventory from the retailer.

Along with its full suite of certified pre-owned and BSI private label EAS solutions, the company also offers a full suite of analog and IP-based engineered video systems and advanced analytics.

BSI knows that retailers have spent millions of dollars over the years on loss prevention technologies and building out the infrastructure to support them. It recognizes that over time some of these technologies become obsolete in terms of support from the original equipment manufacturer. For that reason, BSI offers viable options to extend the life of these investments while helping retailers execute on environmental sustainability goals.



To support sustainability goals, the company will recycle and repurpose older legacy systems and accessories for use as replacement components. BSI will remove EAS systems from closed locations, refurbish them to original manufacturers' specifications and warehouse the inventory until it is needed in alternate locations. It also refurbishes most merchandise protection solutions, including hard tags and pins, wraps, cables, and other accessories. These devices can be sorted, cleaned, repaired and placed in inventory for future deployment or immediate distribution.

BSI can extend its refurbish, repair and replacement programs to some video systems as well including domes, fixed cameras, switches and digital video recorders after initial qualification from its video services team.

BSI prides itself on being a value-added solutions provider that retailers can turn to for help in extending their investments in legacy loss prevention technologies. It also provides new private label EAS systems and IP video solutions to meet a variety of retailer needs.

With nearly three decades of experience, BSI is a viable option worth considering.