The Zellman Group Announces the Industry's First
ORC Recovery Program

The Zellman Group, LLC, the leader in Civil Recovery and Loss Prevention Investigations announces their newest service ORC RECOVERY. Organized Retail Crime costs the retail industry more than $30 billion each year according to the National Retail Federation. ORC is a serious issue for large and small retailers nationwide.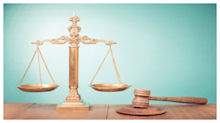 The ORC RECOVERY department will be lead by William Ramos as the Director of ORC RECOVERY. Bill has more than 30 years of domestic and international retail investigation experience. He is a CFI. Bill, together with his team of investigators, the Law Offices of Michael Ira Asen, and The Zellman Group's network of Law Enforcement contacts, has the criminal investigation, civil recovery and litigation expertise to deliver a cost-effective program and provide maximum ORC recovery.

Over a year in development, this expert team will assist clients in determining the scope of cases, assist in compilation of case information and documentation for presentation to law enforcement, prosecutor and civil courts. Their experts are able to interface with field investigators, Law Enforcement and Prosecutors pre-arraignment. Additionally, as a fully vetted authorized user of Thomson Reuter's CLEAR, they are able to provide full due diligence on current assets and backgrounds of persons of interest. The team has the core relationships to negotiate with prosecutors, defense counsel and law enforcement for the distribution of proceeds with the goal of ensuring the highest recovery possible. Where reasonable, they will pursue civil litigation to seize assets, obtain and enforce judgements.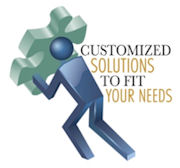 The Zellman Group and Chief Counsel Michael Ira Asen will be available to discuss this exciting new service at RILA in Dallas and NRF Protect in Philadelphia.

The Zellman Group, LLC, based in Greenvale, NY, is the leader in Civil Recovery, a loss prevention services and consulting company working in the retail, food service and hospitality industries.

Visit our new ORC page at ORCRECOVERY.com