D&D Daily Adds Staff Writer/Digital Coordinator to the Team as Part of Continued Growth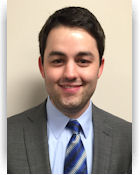 Cleveland, OH – The D&D Daily - the #1 digital news source for retail loss prevention and IT security executives throughout North America - has announced the addition of Sean Colarossi as the company's new Staff Writer/Digital Coordinator. With an extensive background in journalism, politics and community involvement, Sean will help further the Daily's mission of delivering real-time news and information to the LP community.

"We're excited about Sean joining the team at a time when the D&D Daily is about to embark on some rather aggressive expansion that will increase the educational value for our readers and continue to evolve the Daily in the digital space," said Gus Downing, Publisher & Editor of the D&D Daily. "His education, previous work experience, and community involvement are a reflection of the qualities we at the Daily believe are necessary to develop and help create content that can impact and add value to our readers. As we aim to take the Daily to the next level, Sean will play an instrumental role in helping us to do just that."

Sean previously worked as Senior Writer and Copy Editor for Rant, Inc., an online publishing company covering a wide range of topics including politics, sports and entertainment. He earned a Bachelor of Arts degree in Journalism from the University of Massachusetts Amherst and an Associate of Arts degree in Journalism from Lakeland Community College, where he was Editor-in-Chief of the student-run newspaper The Lakelander.

Sean has also been heavily involved in community efforts, including volunteering as an Outreach Organizer for the Affordable Care Act, coordinating voter registration through Organizing for America, and working with a local hospice institution for over four years.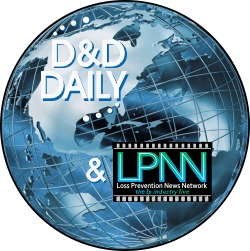 About the D&D Daily
Retail Loss Prevention's #1 daily and fastest growing digital e-newsletter and information resource, the D&D Daily delivers real-time news, information and industry trends that are reshaping the retail world. The Daily e-newsletter promotes industry engagement through a collaborative social-media-like platform whose mission is to inform, educate and instill a sense of community for executives of the retail LP and IT security industry. Subscribe for free at www.d-ddaily.com.