Your ORC Association's History

May Just Help Get More Laws Passed

Tell us your story - Published on the Daily & the ORC Resource Center


Building Support and Involvement begins with knowing the histories and background of each ORC Association. With our 'Fight For 20' campaign to get the remaining 20 states to create and pass ORC legislation, we need to build the case for the legislators to be able to visit the ORC Resource Center and learn about the biggest and most indepth collabroative effort in the history of Law Enforcement and Retail.

With over 10,000 involved across the nation this is the biggest effort ever and your association's history and effort could play a vital role in helping legislators get to know the true extent of this epidemic.

So if you haven't written yours, or if you have an update, please get it in to us and we'll publish it and help spread the word. We have a state legislator initiative planned for July and August that will touch the vast majority of state legislators throughout the states that don't have ORC laws presently.

Education is the key and your association's history is a critical part of the process. Let's get 20 more state ORC laws. It's up to you.


More than $120K in checks cashed as part of Pittsburgh-Philadelphia counterfeit ring; 39 Warrants issued
An investigation is underway into a counterfeit check cashing ring that spans from Pittsburgh to Philadelphia, in which the culprits have gotten away with more than $120,000, according to police paperwork. A total of 39 warrants have been filed for people in connection with the scheme. According to the documents, a Munhall police officer was investigating counterfeit checks being drawn off the district court's bank account for Munhall, Homestead and West Homestead. In all, 22 checks, totaling more than $24,000, were cashed. A man tried to cash one of the checks in Philadelphia, where he was arrested and started talking to investigators. Officers realized the man was involved in a "much larger" counterfeit check ring, and a pattern emerged. Documents detail how fake checks were made just after legitimate checks with account numbers were cashed at a Pittsburgh area Ace Check Cash Express. Investigators went through surveillance videos of banks and other stores, finding 39 suspects. wpxi.com

Three Michigan men arrested for credit card fraud across the nation
in Festus, MO
"They'd been traveling across the country using fraudulent credit cards - not stolen, but fraudulent - at Home Depots and Lowe's," he said. The suspects - one 23-year-old and two 21-year-olds - were turned over to federal authorities. myleaderpaper.com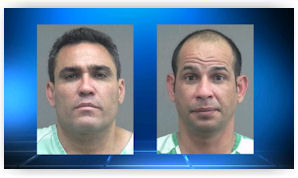 2 caught with 25 stolen credit cards in Gainesville, Fla.
Men driving from Houston to Miami caught in Gainesville traffic stop
Two men believed to be involved with skimming credit cards were caught during a traffic stop in Alachua County. The officers also found a large amount of new property believed to have been purchased with the fake credit cards and a diesel fuel theft pumping system. The men were traveling from Houston to Miami through Gainesville when they were caught, deputies said. Deputies said a skimmer was found in this week in a gas pump on Williston Road. news4jax.com

Tulsa, Okla., man steals comforters from Macy's multiple times - admits to hitting the store before
55-year-old Rubin Richardson was seen leaving the store with two comforters. Tulsa police say he then reentered the store a short time later and attempted to steal two more. He admitted to stealing previously from the store and had stolen comforters on two other occasions this month. An ex-con faces additional charges for urinating all over the AP office. krmg.com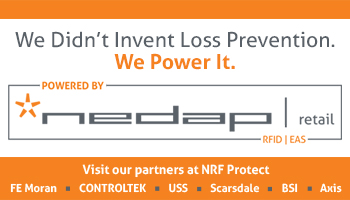 Long Beach, CA: Felony Warrant Issued for former Cal State Long Beach Student Suspected of Stealing Thousands from Campus Bookstore
A felony warrant has been issued for a former Cal State Long Beach student who allegedly used bad checks to purchase more than $3,000 worth of items from the University Bookstore on three separate occasions in 2015, university police announced. Gavin Maximiliano Dighero, 26, is accused of grand theft for writing bad checks and burglary for entering a retail establishment with the intent to commit theft. Officials stated that on August 24, 2015 Dighero entered the University Bookstore and made a purchase by writing a check from a closed account linked to a Ruby Dighero. A police investigation revealed Gavin Dighero legally changed his name from Ruby Dighero. Dighero entered the bookstore the next day, on August 25, 2015, and wrote a check from the same closed account to make a purchase. He entered the bookstore for the final time on August 28, 2015 and made a large purchase in the same previous methods. The total loss at this time is $3,226.36, officials stated. lpost.com



Mesa, AZ: Woman being sought for organized thefts of baby formula throughout the Valley
A warrant has been issued for a woman who allegedly organized the theft of baby formula from several different stores across the Valley. Police are looking for 35-year-old Windy Thompson who was charged this week for the shoplifting of baby formula from a Bashas in Mesa. Thompson has also been linked to baby formula robberies in Scottsdale, Phoenix, Glendale, Peoria and Chandler since 2014. The total estimated cost of the baby formula stolen is over $1700. She was previously convicted in 2013 and 2014 in city court for similar crimes. abc15.com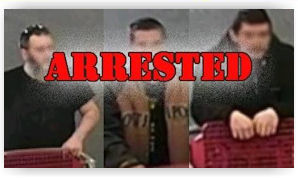 Evesham, NJ: Shoplifting Trio Identified within Minutes of Social Media Post and Arrested in Act of Striking Same Store
On April 27, 2016, the Evesham Police Department utilized our social media to post the pictures of three males who stole thousands of dollars' worth of merchandise from a local Target store. Within minutes of the post an Officer from the Brooklawn Police Department contacted this agency and identified all three suspects from past arrests. From that identification arrest warrants were prepared for all three.

On April 27, 2016 at 3:00pm, Target Loss Prevention contacted this police department reporting that all three individuals were on location and in the act of shoplifting additional Dyson Vacuums. ETPD arrived on location and arrested two of the suspects inside the store and the third as he was fleeing the store with stolen merchandise. Throughout the week of April 22, 2016, the three males in the surveillance pictures shoplifted thousands of dollars in merchandise from the Target. facebook.com

Juneau, Alaska: Warrant issued for a woman stealing over $1000 of merchandise from Shopko

Idaho Falls, ID: Sean Cox was arrested Tuesday on charges of burglary at Shopko

Garden City, MI: Detroit man busted at Kroger stealing 16 Visa prepaid cards

Boardman, OH: Police investigating $1,700 theft at Victoria's Secret

UK: Newcastle, Australia: Over 20 people caught Shoplifting in 3 day Police Operation