Ten IOBSE Student Members Receive LPQ Scholarships to

Support Career Advancement
Matthews, NC (May 16, 2016) - The International Organization of Black Security Executives (IOBSE), in partnership with The Loss Prevention Foundation (LPF), awarded ten students from historically black colleges and universities scholarships to support their career advancement and personal development.

This initiative is part of both organization's ongoing focus and commitment to invest in the professional growth of minority, college students as they transition from academia to the workforce.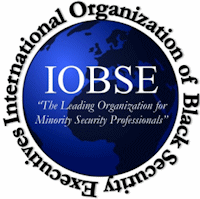 "It was truly an honor for me to award these amazing students with such a widely-recognized certification within the loss prevention industry," said Fanchon Barnes, IOBSE's 2nd Vice President and LPF's Diversity Committee member. It's our way of providing these emerging leaders a jumpstart into their professional security careers."

Scott Glenn, Chief Security Officer at Sears Holdings Corporation added; "I recently had the opportunity to spend some time with these incredible students at the IOBSE conference in Florida. They are all truly deserving and represented themselves and their schools with distinction. As Chair of the Diversity Committee for the LPF, I cannot think of a better way to reward this group for their accomplishments".

"LPF has been supporting the IOBSE for many years by offering student scholarships who demonstrate tremendous potential and an interest in our profession. The IOBSE does and exceptional job of identifying top talent and LPF wants to encourage these students to pursue careers in retail ", stated Gene Smith, LPC and president of LPF.

Congratulations to the following recipients of the LPQualified (LPQ) Scholarships (in order from left to right):
Dorian Heard - Georgia Piedmont Technical College
Princess-Ayshiya Gonzalez - Georgia Piedmont Technical College
Sayqwan Stabler - North Carolina Central University
Donte' Thrasher - Clark-Atlanta University
Kanecea Moore - Florida A&M University
Destiny Sanders - Florida A&M University
Michael Thomas, Jr. - Florida A&M University
James Jones - Morehouse University
Kimberly Lane - Georgia Piedmont University
Brandon Oatts - Georgia Piedmont University
About the Loss Prevention Foundation (LPF)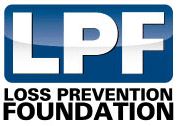 The Loss Prevention Foundation is a not-for-profit organization founded in 2006, by industry-leading professionals to serve the loss prevention and asset protection industry. Their mission is to advance the loss prevention profession by providing relevant, convenient and challenging educational resources. LPF is responsible for administering the industry's two-tiered certification program, the LPQualified (LPQ) and LPCertified (LPC), on-line educational resources and the loss prevention professional membership program. For further information, visit http://www.losspreventionfoundation.org.

About The International Organization of Black Security Executives (IOBSE)

The International Organization of Black Security Executive (IOBSE) is a non-profit organization. The IOBSE was founded in 1982 by six black men who were attending the American Society for Industrial Security (now ASIS International) conference in New Orleans, Louisiana. Their mission is to impart professional resources to aid in the integration of security management into business operations, provide education and training to keep practitioners and students abreast of current trends in security operations and technology and assist in professional networking in order to facilitate the exchange of information, ideas, knowledge and experience.

For media inquiries, contact Christina Kendall at christina.kendall@losspreventionfoundation.org