Edwardsville, IL: OHL Logistics employee charged with felony theft
Authorities have charged a man with felony theft and money laundering after he was accused of having expensive electronic items shipped from his employer's warehouse to his home. Charged is Tyler D. White, 30, of Belleville, who worked at OHL Contract Logistics in Edwardsville. The firm provides warehousing and logistics services for other companies, including Target. A Loss Prevention officer for OHL told police that when someone places an online order from Target for a toy or electronic item, the order is filled at the Edwardsville facility and shipped to the customer, usually by such firms as UPS or Federal Express. White would allegedly place an order for a large toy from Target, then fill the order himself, except he would place several expensive electronic devices in the box, instead of the toy. The order would then be shipped to White's home in Belleville. A supervisor allegedly caught White filling an order and checked the package.

The package in that one particular incidence contained 15 iPads, two Super Mario Land games, three Rainbow Six games, six Canon PowerShot cameras and 24 Apple watches. That one alleged theft, alone, was worth more than $22,000. The loss prevention officer reported to police that he talked to White, who allegedly admitted to stealing several times in the past. He admitted that there were stolen items at his home in Belleville.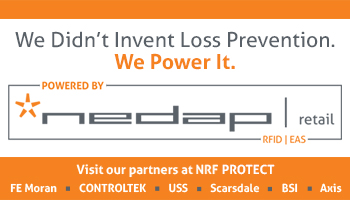 "White stated he stole more than 100, but less than 200, Apple iPads, one Play Station, one sound bar, two cameras and 50 to 100 video games," the document stated. A check of shipping records showed that White had sent approximately 22 packages to his house since Feb. 9. After White was arrested, he told police where to find stolen items. He told them he sold some of the stolen items on Craigslist and at a pawn shop. He used his home computer to make the transactions on Craigslist and to place orders on Target.com Police obtained a search warrant and found four Apple televisions, nine Apple watches, five iPads, three wireless Apple keyboards, a laptop, 13 video games, a hard drive, a money counter and other items. thetelegraph.com

Ross Township, PA: Employee, customer assaulted trying to stop thieves at Target and Ulta
AA woman and a man are wanted in connection with retail thefts at two Ross Township stores, and police say the pair has apparently also committed thefts in other parts of Allegheny County. Ross Township police said Corren Dolores Holman, 27, of Oakdale, is suspected of stealing from Ulta on May 13 and assaulting a customer who tried to help the manager stop her. Charges in that case include retail theft and simple assault. Holman and Kyle Benjamin Ilgenfritz, 28, of Pittsburgh, are both wanted for a theft that happened Friday at Target. Ross Township police said Holman was being detained when Ilgenfritz assaulted a loss prevention employee to help her get away. Charges in that case include retail theft, simple assault and conspiracy. "This department is seeking information on the current whereabouts of these individuals as well as information from any other stores who may have been victimized by this pair. They appear to have committed other thefts in Homestead, Upper St. Clair and the City of Pittsburgh," Sgt. Benjamin Dripps said via email. wtae.com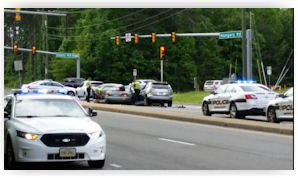 Henrico County, VA: Shoplifting suspects who caused 5-car pileup had infant in car
Police said two Target shoplifting suspects had an infant in their car while they led officers on a chase that ended in a five-car accident in Henrico County Sunday afternoon. As officers were about to arrive at the store, they spotted the suspects' gray car fleeing the parking lot. Maurice said officers tried to pull over the vehicle, but he said the driver kept going and a brief pursuit began. Officials said the pursuit ended when the suspect's car slammed into four other vehicles -- while trying to drive in between cars stopped at a traffic light. Twenty-six-year-old Victikia Coker was charged with grand larceny, conspiracy to commit grand larceny and felony child neglect. wtvr.com

Lehigh Valley: NY twin charged with regulating 28 fake credit cards
in selling spree
A male and a lady from New York City spent Thursday afternoon pushing opposite a Lehigh Valley and regulating fake credit cards to buy present cards and baby supplies. Delvin Anthony Escalera, 26, of Brooklyn, who told an officer that he did a pushing and Maldonado did a buying, was arraigned on 89 charges, including 28 depends of possessing an instrument of crime, 28 depends of possessing a credit label while meaningful it was altered or counterfeit, and 28 depends of swindling associated to possessing an instrument of crime. salemobserver.com

Allentown, PA: 'You don't get it,' judge tells serial shoplifter

Livingston, MI: Robert Eugene Hudson III, of Lapeer, was sentenced to 19 months to 15 years in prison for organized retail crime

Centralia, WA: Three Charged for $1,000 Theft From Nike Outlet

Paris, TX: 37 year old female busted after walking out with $2,800 of merchandise