USS Appoints Fernando Perez New Vice President for Latin America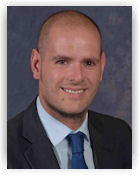 RANCHO CUCAMONGA, Calif. (May 26, 2016) – USS, a global leader in product protection, security services and solutions, appointed Fernando Perez its new head for Latin America. In his new role Perez will oversee the company's existing operations in Mexico, the new offices opening in Chile, and lead further expansion into Latin American markets.

"USS' relentless innovation and consistent dedication to open platforms are two biggest reasons why the company has been so well received in Mexico," said Perez. "This, combined with its agility and strong reputation as a customer-oriented company, is already opening doors to the rest of the Latin America. I look forward to our continued growth as we re-dedicate ourselves to bringing the latest technology and knowhow to our customers."

Prior to joining USS, Perez spent 10 years with Stanley Security and Systems Niscayah, most recently serving as Stanley's regional manager for the Southern Andean Region, based in Chile. He is an industrial engineer, and holds a master's degree in fire protection engineering and a master's degree in prevention of occupational hazards.



About USS
USS is a U.S.-based, privately-held global leader in product protection and security solutions. USS is a leading integrator of video surveillance systems, access control, EAS tags, and RFID and EAS systems. USS is dedicated to innovation and has more than 100 patents issued and pending. For more information, visit www.ussinnovate.com.