Claude Verville Joins USS as Chief Operating Officer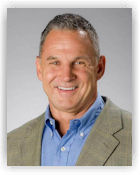 RANCHO CUCAMONGA, Calif. (June 7, 2016) - USS, a global leader in product protection and security systems, announced today the addition of Claude Verville as new chief operating officer.

"Claude is one of the great, forward-thinking leaders of our industry," said Adel Sayegh, president and CEO of USS. "He led one of the most dynamic LP teams in the world for over 18 years, and is known and respected for his emphasis on innovation, team development and laser-like focus on customer needs. For a fast-growing company like USS, that prides itself on innovation and customer service, Claude is a perfect fit. I am thrilled he has joined our team, and I look forward to what his energy and experience will bring to our customers."

"After 35 years as an LP and safety practitioner, I am extremely excited about this second chapter of my career and an opportunity to join the USS team," said Verville. "My focus has always been on innovation, research and implementation of forward-looking technologies, and open collaboration within the team. I personally subscribe to the Servant Leadership model, where it is not about me, but about how I can best serve the team to ensure individual development and overall team success. I intend to apply these same principles in my new role at USS."

"What excites me the most about joining USS is that this is a company with the same vision for success that I have: focusing on the customer first and always pursuing innovation," added Verville. "I look forward to helping the company continue to do what it does best: listening and assisting customers with development of innovative solutions and delivering on our execution at the highest level."

About USS
USS is a U.S.-based, privately-held global leader in product protection and security solutions. USS is a leading integrator of video surveillance systems, access control, EAS tags, and RFID and EAS systems. USS is dedicated to innovation and has more than 100 patents issued and pending. For more information, visit www.ussinnovate.com.