Law Enforcement, Retail Loss Prevention Experts
Honored at NRF PROTECT
PHILADELPHIA, June 14, 2016 - Law enforcement officers who broke a multi-state identity theft ring, a retail loss prevention executive who helped stop a nationwide shoplifting operation, and an LP expert who has led efforts to get Congress to crack down on organized retail crime were honored today as the National Retail Federation opened its three-day NRF PROTECT conference at the Philadelphia Convention Center.

"The men and women being honored today are among our nation's leaders in protecting retailers and consumers against crime," NRF President and CEO Matthew Shay said. "They have made significant contributions to the never-ending task of keeping stores safe, protecting both lives and merchandise and putting criminals where they belong - behind bars."

The awards presented today include:

Law Enforcement Retail Partnership Award

This award acknowledges law enforcement officers or agencies that have gone above and beyond the call of duty to support the retail industry in combating fraud, protecting assets and reducing losses.

This year's award was presented to U.S. Postal Inspector Jamie Portell and Barrington (Illinois) Police Department Detective Lori Allsteadt for their work in tracking and apprehending a multi-state identity theft ring responsible for more than $1.5 million in losses from 2013-2015. The crime ring repeatedly visited mobile phone stores to fraudulently add lines of service to recently created accounts. One of the crime ring leaders was arrested, indicted and has cooperated with law enforcements on identifying a larger fraud ring.

Loss Prevention Case of the Year Award

This award is the premier recognition program for retail LP professionals, recognizing investigators whose work has made a significant impact on their companies, communities and the industry.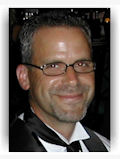 This year's award was presented to Barnes and Noble Senior Corporate Investigator Glenn Justus for his work in uncovering a family of shoplifters who traveled the country while stealing more than $7 million in merchandise from numerous retail businesses. Justus played an integral role in the investigation by securing crucial evidence implicating the family in an elaborate theft conspiracy that spanned a decade. With that assistance, the Chicago U.S. Attorney's office and the U.S. Secret Service were able to charge members of the family with multiple federal charges of interstate transportation of stolen goods, conspiracy and wire fraud resulting in guilty pleas in November 2015. The investigation involved numerous retail loss prevention teams, vendor community resources and law enforcement officials.

Ring of Excellence Award

This award recognizes pioneers in the retail LP community whose honor, integrity and character serve as an example for the loss prevention industry.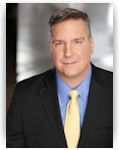 The award was presented to Joseph LaRocca, founder of the Los Angeles-based RetaiLPartners loss prevention consulting firm, in recognition of more than 20 years of experience in retail loss prevention, work on emerging technologies and efforts to fight organized retail crime and emerging technologies. LaRocca is a former vice president for loss prevention at NRF who has continued to serve as a nationally recognized LP spokesman and intermediary between retailers and law enforcement entities across the country. LaRocca has testified before Congress and a number of state legislatures on identity theft and organized retail crime, and has worked with groups including the American Legislative Exchange Council and the National Council of State Legislatures.

LaRocca is former director of loss prevention for the Walt Disney Company's retail division. He has been recognized three times by the Federal Bureau of Investigation for outstanding assistance in connection with investigation and for exceptional service in public safety. He is a volunteer reserve officer with the Los Angeles Police Department, a founding member of the Los Angeles Area Organized Retail Crimes Association and an Advisor to the Southern California chapter of the International Association of Financial Crimes Investigators. nrf.com