UTORCA's Impact ORC Conference and Workshop
Set for July 13
Join the Utah Organized Retail Crime Association (UTORCA) and industry experts for a day of training, networking and a chance to win excellent prizes!



The conference will include many workshops, including a National ORC Overview, Civil Detention Law and Insights from the Other Side (A Defense Attorney's Perspective of Retail Crime).

The event will take place on Wednesday, July 13 from 8:00 a.m. to 5 p.m. at the Utah Cultural Celebration Center in West Valley City, UT.
For more information and to register, click here.
UPDATE: Seventh and final Home Depot employee arrested in Trumbull theft ring case
After two months of making arrests, the Trumbull Police Department has closed its investigation into an employee theft ring that took place at the Home Depot on Monroe Turnpike between January and October of last year. Sean Cochrane, 36, was the seventh and final employee to be arrested after turning himself in on a warrant for larceny in the fifth and conspiracy to commit larceny in the second degree at Trumbull police headquarters Friday. Police had previously arrested six other Home Depot employees who stole an estimated $300,000 worth of merchandise, most of which consisted of power tools. trumbulltimes.com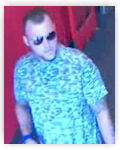 Hendersonville, TN: Man wanted after shoplifting $300 item from Target stores
Hendersonville police are working to identify a man they say has shoplifted from multiple Target stores in Middle Tennessee.The latest incidents occurred last Thursday. Police said the man reportedly stole an item worth $300 from the Hendersonville retailer. According to a release, the man then went to the Rivergate Target where he allegedly stole the same item. Police said the man is also responsible for other shoplifting incidents at other Target stores. wkrn.com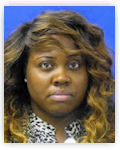 Nottingham, MD: Police seek woman charged with $8,000 fraudulent shopping spree at outlet mall
An arrest warrant has been issued for a Nottingham woman charged with making a string of fraudulent purchases at outlet stores in Queenstown, police said. Siobhan Springer, 31, has been charged with multiple counts of theft, forgery and identity theft, the Queen Anne's County Sheriff's Office said in a news release. Police said the charges stem from a shopping spree on March 4. A suspect, identified by police as Springer, bought items from several stores at the Queenstown Outlets using fraudulent credit cards, police said. Officers were tipped off when a St. John's outlet store employee requested ID for the purchase of a $1470 jacket, police said. She had been using fraudulent cards in variations of her name and another woman's, so that her driver's license matched the cards, police said. Springer spent more than $8,000 on the cards, police said. Purchases were made at Yankee Candle, Kay Jewelers, J Crew, Polo, Calvin Klein, St. Johns, Coach, Gymboree, NASA Federal Credit Union and USAA Savings, police said. capitalgazette.com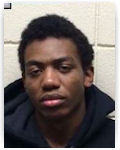 South Windsor, CT: Arrest made in theft of iPhones worth $12,000 from Apple store
South Windsor Police arrested a Massachusetts man in connection with the theft of $12,000 of iPhones from the Apple Store and he may be tied to cases in other states. Ralehk Martin, 19, of Dedham, Massachusetts, was arrested June 6 for February incident in which several suspects stole 20 cell phones from an Apple Store at Evergreen Walk. The smart phones are valued at close to $12,000, according to police. fox61.com

Utica, NY: Police arrest 3 for taking Nicorette gum valued at $2,000

Bushkill Twp, PA: Shopper accused in theft of TVs, Xbox games from Target
Watch Nedap Retail's recent LPNN interview:
Nedap's intelligent article surveillance solutions bridge the gap between high-performance loss prevention and a pleasant customer experience with smart features such as metal detectors, dashboarding, customer counting and much more. Hear from Wouter Ubbels, Director of Channel Sales Americas, and Pat O'Leary, VP and General Manager for Nedap North America.