ORCAID Will Hold Its Second Annual ORC Conference on
July 25-26 at Boise State University


The Organized Retail Crime Association of Idaho (ORCAID) will hold it's second annual ORC conference from July 25-26 at Boise State University in Boise, Idaho. The event will include expert guest speakers presenting on topics related to ORC, including Investigating ORC, eBay investigations, ORC and Prescription Fraud, and Gangs and Retail Crime.

The featured training, Online Investigations, will be presented by Panopticon Investigative Research. The session will provide tactical and practical instruction for day-to-day investigators on how to leverage online content to support an investigation. Attendees are encouraged to bring a laptop to practice the tactics in real-time.

A raffle will also be held during the event, with proceeds going to fund ORCAID and future training events.

For more information, email info@orcaid.org. To register online, click here.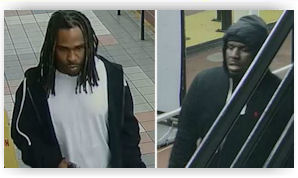 San Francisco, CA: $500,000 In Jewelry Stolen In Overnight Heist
Two men who walked into a jewelry store near San Francisco Union Square made off with half a million dollars in merchandise, according to police. The burglary happened at 3:44 a.m. Thursday at a jewelry store on the 100 block of O'Farrell Street near Union Square. Security images showed two suspects coming into the store and loading up a duffel bag with merchandise. Police said the value of the stolen items was $500,000. The suspects used a Ford sedan during the heist, police said. Police did not say exactly how the burglars gained entrance to the store. One of the suspects is a black man with dreadlocked hair, wearing a dark jacket, tan pants and white shoes. The second suspect was only described as a black man with a dark-colored "hoodie" pulled up over his head. cbslocal.com

Amherst, NY: 400 iPads stolen from Best Buy store, Thieves make off with over $90,000 worth of merchandise
Amherst Police say thieves stole 400 iPads from a Best Buy store on Niagara Falls Boulevard. Best Buy employees discovered the break-in when they showed up for their shifts around 6:30 Friday morning. Amherst Police Detective Lieutenant Rick Walter says the crime was very well planned out and very well orchestrated. "The suspects actually used a high lift type vehicle referred to as a sky lift which lifts workers to higher places. It was being used at a construction site close to Best Buy to get themselves onto the roof," says Walter. From there, Walter says the thieves cut through the roof, then used a ladder to get into the store. Once there, they stole 400 iPads valued at more than $90,000. He says the criminals likely cased the store and were inside up to an hour during the theft. "We don't feel it's an inside job at all. What we feel is it was very well planned, as a matter of fact, we're conferring with police departments in Erie, Pennsylvania. I just recently found out also that Pittsburgh, Pennsylvania also had a very similar crime at a Best Buy. So we feel at this point that all three may possibly be related," says Walter. wcnc.com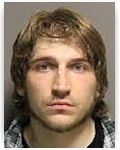 Halfmoon, NY: Man facing Grand Larceny charges for two Walmart thefts
New York State Police in Clifton Park say they arrested 25-year-old Joshua Anderson of Halfmoon as he left a Walmart in Halfmoon with more than $1,000 in stolen merchandise. Police say Walmart Asset Protection also recognized Anderson as committing a similar larceny of more than $1,000 on June 20. news10.com


Orem, UT: Suspected thief lifts pawned jewelry to sell at another pawn shop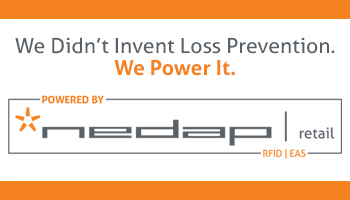 Orem police arrested a Provo man on suspicion of third-degree felony of retail theft from a pawnshop on Friday. Alex Ty Brereton, 19, was suspected of selling the stolen items to another pawnshop, according to police reports. Employees at Good Guys Pawn on South State Street informed the reporting officer that Brereton had been in the store each of the last three days and stolen items from the store on each occasion. They showed the officer video surveillance reportedly depicting Brereton reaching behind a cabinet and opening the case before taking a ring out of the case. As the employees were calling police Friday, the suspect reportedly stole a ring in the same manner as the day before. After the officer spoke with the suspect, he reportedly admitted to taking both rings, one Friday and one Thursday. Brereton showed officers where he had hidden the $1,487 ring taken Friday and the ring was returned to the business. The first ring taken Thursday was valued at $1,800 and pawned for $260 at another business in Orem, according to the report. heraldextra.com

Sydney, Australia: NSW police arrest 90 during shoplifting crackdown
Police have arrested 90 people during an operation targeting shoplifters across Sydney last week, NSW Police say. Operation Lightfingers, comprising officers from the Redfern Region Enforcement Squad, was launched on Tuesday last week (21 June 2016), and concluded on Friday evening (24 June 2016). The operation targeted shoplifting offences throughout a number of retail stores in the Sydney CBD, Bondi Junction and Broadway. The four-day operation saw 90 people arrested, who were charged with a total of 106 offences, including larceny and stealing. Throughout the operation police also recovered approximately $12,000 worth of stolen goods. miragenews.com