The Brooklyn Street Crews Who Boosted Ralph Lauren and Invented
Their Own Style
"Bury Me with the Lo On," a new book by the rapper Thirstin Howl III and the photographer Tom Gould, begins in the mid-nineteen-eighties, as the story of Ralphie's Kids and the United Shoplifters Association, two Brooklyn street crews locally famous for wearing nothing but Polo Ralph Lauren, which they almost never paid for. They crossed paths often on the subway, and, given the two groups' predilection for merely taking what they wanted, it seemed inevitable that they would begin robbing each other for their gear.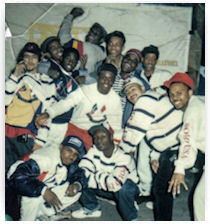 But something unexpected happened. One night, both crews were hanging out in Times Square, where photographers used to set up with airbrushed backdrops of city sights and designer logos. The United Shoplifters came upon Ralphie's Kids taking a group picture in front of a Polo background. They were the only ones who could truly appreciate the meticulousness of each other's outfits, and so they decided to take the picture together. They soon realized that it made sense to join forces. In 1988, united by a nerdish devotion to Ralph Lauren and an implicit understanding that department-store security guards were ill-equipped to deal with packs of forty or fifty kids at once, they christened themselves the Lo Lifes.

"Bury Me" consists largely of personal photos from the collections of Lo Life members, many from Thirstin Howl III, the crew's public ambassador since the late nineties. There are Polaroids of crew gatherings, snapshots of individual collections, even photos taken in prison. They capture African-American and Latino kids-mostly young men, though there were also women, who dubbed themselves the Lo Wives-inventing their own style.

They frolic and preen, their swagger propped up by the satisfaction of a double theft: not only have they cheated the system by not paying for the clothes, but these clothes weren't intended for them in the first place. What we wear is our most visible projection of desire into the world. There's something delightfully free, then, about the juxtaposition of Ralph Lauren's upscale Americana and all these defiant black and brown faces.

Given how much the city would change in the coming decades, there is also something quaint about the low-level menace posed by a dozen kids running through Macy's, grabbing the most outlandish golf shirts, beach towels, and silk shirts in sight. At one point, G-George, an original member of Ralphie's Kids, wonders, "How could paper have value when everything is free?" This isn't to glorify shoplifting. But, after reading so many accounts, and seeing so many Polaroids radiating with a strange pride, you begin to see the world their way.

As the Harlem rapper Zhigge explains, "Our aim was to flip it to the point where we looked better than the people who had money." newyorker.com

$5.1 Million International Organized Retail Crime Gang of 105 suspects
busted in Europe
Jewelry, cash, fake passports and more were seized by police in Europe and Asia during a massive operation against an organized criminal group responsible for producing and using counterfeit credit cards for purchasing high value goods, according to a Europol press release.

During the operation some 105 suspects were arrested, including 29 in Malaysia and 76 in Europe, while 2 illegal production sites of high quality credit cards were dismantled.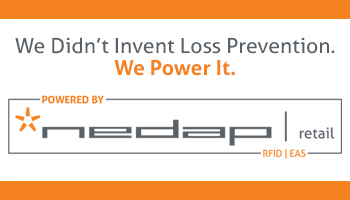 High quality counterfeit credit cards were manufactured in different locations and subsequently used by individuals to purchase high value goods, mainly at electronic stores and duty-free shops at airports, causing losses estimated at EUR5 million (U.S. $5.1M), explains Europol. According to the investigation, the organized crime group purchased mainly jewelry and expensive watches at European airports.

"The majority of the payment card fraud crimes have an international dimension, taking into account the origins of suspects, places where cards were obtained and illegal transactions made. Only through a coordinated approach at the global level between industry and law enforcement can we successfully track down the criminal networks behind such large-scale frauds and bring them to justice," says Europol Deputy Director Operations Wil van Gemert. israelidiamond.co-it

Florida man pleads guilty to $50,000 in fake credit card purchases
A Florida man pleaded guilty Friday to manufacturing fake credit cards to illegally purchase more than $50,000 in goods in eight Maine counties in January.

Court records show that between Jan. 7 and Jan. 13, Lueje-Rodriguez and another man, Ariel Perez-Calvo, used debit and credit card account numbers belonging to Maine bank customers to make more than $50,000 in unauthorized purchases in Penobscot, Knox, Hancock, Piscataquis, Franklin, Somerset, Kennebec and Androscoggin counties. bangordailynews.com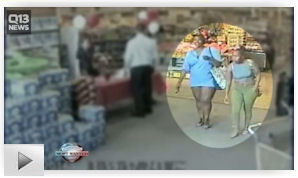 Female ORC Duo hits Safeway's in Edmonds and Shoreline, WA
They're accused of lifting hundreds of dollars' worth of condoms and pregnancy tests from Safeways in Edmonds and Shoreline. They knew what they were looking for," says Edmonds Police Sgt. Shane Hawley. "They went right to the health and beauty section and they brought their own bags, grabbed a cart, loaded up about $500 worth of merchandise, high-end health and beauty stuff and then just walked right out of the store. You could tell right from the beginning they knew where they were going, they knew what they wanted to get and this wasn't the first time, because a couple days before that they also hit a store in Shoreline, did the exact same thing. Organized retail theft, which is what this is going to end up being.

Detectives think they're turning around and selling all those stolen condoms, pregnancy tests and high-end beauty supplies. q13fox.com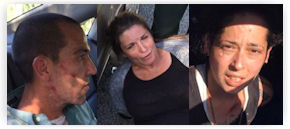 Martin County, FL: Three arrested following a grand Theft spree at CVS
Authorities said the thefts happened Friday at CVS stores in Martin County. The three Broward County residents had forced their way out of a store. Employees were able to provide a description of the thieves and their vehicle, and a pursuit began. Deputies were able to stop the vehicle, and the three suspects were captured. Investigators said hundreds of dollars worth of merchandise was found in the vehicle. wpbf.com facebook.com

Seymour, IN: 3 Burglars Arrested at Walmart Distribution Center, theft of 60 televisions

Mt Juliet, TN: 2 suspects wanted in $2,000 Walmart electronics theft

UK: Glasgow: Rogue Santa cost toy store $4,000

UK: Serial Shoplifter with over 300 Convictions claims he made "a grand a week"


Click here to follow ORC Info on Twitter and stay up to date on the latest ORC cases reported in the D&D Daily!