Steve Sell Joins CONTROLTEK as Vice President of Global Sales and Marketing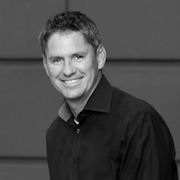 SAN FRANCISCO, Calif., (July 21, 2016) - CONTROLTEK has announced today that it has appointed Steve Sell its new vice president of global sales and marketing.

"Throughout our 40 years in business, CONTROLTEK has always placed the biggest emphasis on hiring the right people to do the right thing for the customer," said Rod Diplock, the company's CEO. "That's why I am especially excited about Steve joining our team. Throughout his career he has been a strong advocate for the retail industry, and has been recognized for his thought leadership. He is known as someone who puts relationships first, and is widely viewed as a forward-thinking problem solver."

"When one thinks of CONTROLTEK, three words come to mind: integrity, stability and innovation," said Sell. "These three values are the reason why the company has been so successful over the past four decades, and they form a perfect foundation for continuing to deliver value to retailers as our industry continues to change rapidly. I couldn't be happier to be a part of the CONTOLTEK team."

Sell has over 20 years of retail experience. He has been an active influencer, contributor, and advisor to the Retail Industry Leaders Association, National Retail Federation, Loss Prevention Research Council and LP Magazine.



Prior to joining CONTROLTEK, Sell served as chief marketing officer at USS; director of North America Marketing for Tyco Integrated Security; vice president of Global Marketing for Checkpoint Systems; and also held global leadership roles with Accenture and Deloitte Consulting.