Target the target of a multi-county shoplifting spree.
Torral Scott of Queens, New York, is charged with stealing more than $30,000 worth of items such as computer hard drives, and ink cartridges. The thefts occurred at several Target stores in Pennsylvania, including Berks, Lehigh, Monroe and Northampton counties. (Source wfmz.com)

Myrtle Beach Walmart shoplifter accused of stealing $15,000 of merchandise. Horry County Law Enforcement is searching for Michael Steven Knarr, who is believed to have used several phony disguises in his attempts to hit several Walmart stores in the area. Deputies have one warrant out for Knarr and believe he lives in the Columbia area. Knarr is accused of stealing Beats headphones, Playstation 3 Gaming Systems, video games, fishing reels and several items of clothing. (Source wbtw.com)

Providence father uses toddler to shoplift.
The father of a 17-month-old boy used the stroller to steal 17 bottles of perfume from a Shoppers Drug Mart store in Providence, (Vancouver) British Columbia. Among the items recovered by police, a notebook with a shopping list of the items he was told to steal, along with a phone number of a possible fence of the merchandise. (Source theprovince.com)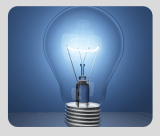 What's Happening?
Coming soon:

Mobile App's

LP Show Coverage

The Top 10