GPS anti-theft device leads Pasco deputies to ORC trio - Saks shoplifting suspects
WESLEY CHAPEL, FL - Three woman suspected in a retail theft at the Tampa Premium Outlet Mall are in custody, each facing multiple theft charges.

Pasco County Sheriff's Office deputies arrested Toccara Huff, Ayanna Palacio and Sharhonda Pedroso Tuesday. Deputies said the women entered Saks Fifth Avenue and ran out with $1,539.78 worth of merchandise. Investigators caught up with the woman 15 minutes later, about 8 miles away.

Deputies used an anti-theft tracking device that was attached to merchandise from Saks Fifth Avenue. "It was a complete surprise to them," Sgt. Richard Jones said.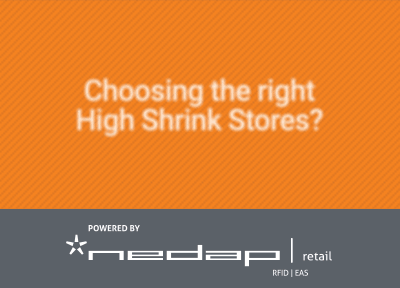 Deputies said this is the first time they've caught suspects using a GPS tracker. "Obviously criminals will be more creative in committing crimes, so obviously, law enforcement, loss prevention have to be just as creative in catching those criminals," Jones said.

"They were giving us minute by minute locations on where the property was," he added. "We have to do what we can to prevent the crime, so it should be looked at as a deterrent as well."
I think that's pretty awesome. I think it's gonna help stores find thieves. I think it's an example of technology, you know helping out everybody," Cangeme said.

Deputies said the women were in possession of all the merchandise from Saks Fifth, as well as merchandise from Pacific Sunwear and Hollister. Deputies said the trio utilized a rental car from Advantage Rentals and booster bags. The women are suspected in thefts in other counties. wfla.com

UPDATE: New York ORC Gang Hitting Apple Stores in the Midwest
Seventh New Yorker charged in attempted Apple Store fraud in Chicago area- $10k recovered
Last week, sheriff's detectives learned that New York crime ring had brought their enterprise targeting Apple stores to the Midwest. They were trying to make fraudulent purchase at various Chicago area stores using fake and stolen IDs and credit card numbers of victims throughout the country, according to the sheriff's office

Deputies arrested Simone L. Signorelli, 22, of Palisades, N.Y., who was subsequently charged with burglary, identity theft, possession of a counterfeit credit card and use of a fraudulent ID to commit theft, all felonies, police said.

On Monday, sheriff's police announced six people from New York were charged in "an organized criminal enterprise" during which fraudulent transactions allegedly were attempted at the Deer Park store, authorities said. Between last Wednesday and Sunday, six people allegedly tried to commit fraud at the store. The six were arrested and charged. Authorities successfully recovered more than $10,000 worth of stolen Apple products from the alleged suspects. chicagotribune.com suntimes.com

ORC gang member gets three yr's prison for stealing P-O-S machines & processing $215,000 in refunds
According to court documents, Walker conspired with others from July to September 2014 to steal point-of-sale machines from various Twin Cities businesses, including bowling alleys and liquor stores. They then used these machines to process fake "refunds" from the businesses. Prosecutors say Walker and his co-conspirators used the stolen machines to create 275 unauthorized refunds totaling more than $215,000. kstp.com

Michigan Credit Card Cloning Gang of 4 indicted
Indicted this week was a group of Michigan men arrested at a Steuben County store this month, caught with phony credit cards and credit card making equipment.

Nineteen-year-old Devon Marcellous Willis of Canton, Michigan; Aaron Rayshawn Mays, 21, of Detroit; Donriko Ruemondo Goosby, 21, of Detroit; and Lawrence Andrew Hill, 21, of Detroit were all indicted in connection with the scheme. They were indicted on multiple counts, including conspiracy to commit credit card fraud and possession of 15 or more fraudulent credit cards. Mays and Willis were also indicted on a count of possessing a credit card making machine, according to court documents. journalgazette.net

UPDATE: Nail polish ORC duo identified with help of social media
DDerek Michael-Herbert Hilland a female accomplice stole about 180 bottles of nail polish worth about $1,600 in two trips to the CVS in December of 2015 and January of this year. "On June 16, 2016 LOPD Investigators received a tip from a family member that recognized both suspects after recently viewing the suspect images from a social media post," the police report stated. "Based on information obtained from the family member the male suspect was identified as Derek Michael-Herbert Hill, a 26-year old resident of Utica, and the female, a 30-year-old resident of Farmington Hills." lakeorionreview.com

Wesley Chapel, FL: Three women arrested for $1,500 Saks shoplifting; Trio suspected for thefts at several stores in multiple counties

Serial Speedway Thief Hits Multiple Stores & Times in Cleveland