CCROC 2016 Training and Conference Set for August 23-24
in Oak Book, Illinois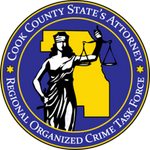 Register now to attend the 2016 Cook County Regional Organized Crime Training and Conference in Oak Brook, Illinois. Registration is only $80 and includes parking, beverages, breakfast, lunch, and snacks, as well as all speakers and networking opportunities.

There will be over 500 attendees from law enforcement, retail, security and investigations to train and network. Topics will include cyber crime, analytics and the latest trends in Organized Retail Crime, among others. This training is meant to provide attendees with useful information that they can bring back to the field.
For more more information and to register, click here.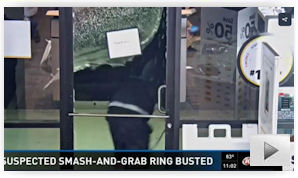 Citrus County, FL: Smash & Grab Crew hitting stores and car dealerships in 3 counties caught in the act
Investigators believe recent smash and grabs in three counties could all be connected to the Orlando-based crew. Citrus County deputies say they caught them in the act during a burglary at Plaza Dodge in Inverness. "We all share information that's what the bad guys don't realize," says Lindsay Blair from the Citrus County Sheriff's Office. The sheriff's office credits Intelligence Led Policing for busting this ring and 2 other area drug operations recently. Deputies know what crime trends are happening in other communities across the county line and work together to stop it. wtsp.com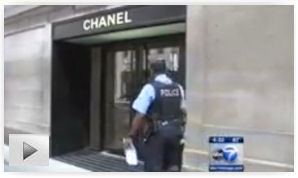 Chicago, IL: $15,000 in purses stolen from Chanel on the Magnificent Mile
Two young men stole several purses Wednesday morning from a Chanel store on Chicago's Magnificent Mile, just days after a police alert about thieves targeting stores selling expensive purses. The store was only open for 30 minutes when the robbery occurred. In seconds, the thieves stole several bags that were on display near the front door, police said. The purses could be worth at least $15,000. Thieves have hit four stores in the past two months near the Mag Mile. abc7chicago.com

Newark, DE: Acme shoplifters steal $5,000 in medicine
Two men stole 26 over-the-counter medications, including Nexium, Claritin, Mucinex, Prilosec, Prevacid and Zegerid, as well as boxes of Crest Whitestrips totaling $626. newarkpostonline.com

Mahwah, NJ: Man charged with robbery after fighting with Home Depot Loss Prevention; 3 Deactivation devices seized
Michael S. Macleish, 61, was recognized by the guard from a previous theft. On Tuesday night, police said, he had drill bits and other items in concealed in his possession. Police estimated the merchandise is valued at over $900. northjersey.com

Rush Twp, PA: PA State Troopers discovers a Detacher and Booster Bags during traffic stop for indicator
When the trooper approached the vehicle, he detected the odor of marijuana from inside the SUV. Calling for backup, troopers initiated a probable cause search. The search revealed a magnetic security tag detacher, bags lined with foil and duct tape and marijuana. All 3 suspects in the vehicle were arrested. centredaily.com

Sunnyvale, CA: Two women arrested for shoplifting at Target and Macy
Two women entered a Macy's and purchased four bags. They then went to Target and filled the bags with merchandise and left without paying for the items. They returned to Macy's and started filling the bags with Macy's merchandise. mercurynews.com

Columbia, PA: Police say a woman attempted to apply for a job at the same store she stole from
Authorities say Rhonda Diehl, 44, had 16 items in her purse when she attempted to apply for a job at Musser's Market. Police were already investigating two retail thefts from the store from earlier in the week. The third time, police were able to intercept Deihl and make an arrest. wgal.com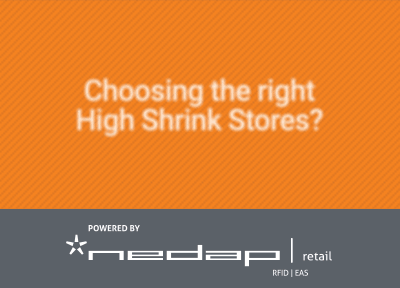 Elk Grove, CA: Four arrested for Toys R Us $1,600 theft
Three adults and one teenager are accused of stealing more than $1,600 worth of goods from a Toys R Us store. Elk Grove police reportedly found most of the merchandise in a suspect's car that had an infant passenger. egcitizen.com

Owensboro, KY: Juvenile charged with $1,195 theft from Walmart

Egg Harbor, NJ: Boscov's reports the theft of over $1,000 in merchandise; Police release photos

Sunnyvale, CA: Two adult females charged with the theft of $945.76 worth of baby formula from Safeway

Youngstown, OH: Two men and two women reportedly stole $800 worth of merchandise, including DVD players, from Walmart