Coalition of Law Enforcement and Retail (CLEAR)
Releases Latest Newsletter
Seventh annual conference set for Oct. 24-27
CLEAR released its latest newsletter last month, reporting on top ORC cases and providing information about their seventh annual training conference set to take place Oct. 24-27 in Reno, Nevada.

To view the newsletter, which is also available at the ORC Resource Center, click here.

CLEAR was formed in November 2008 by a group of Law Enforcement and Retail Loss Prevention professionals that saw the need for the formation of a partnership.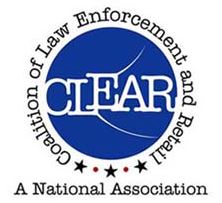 The following are some of the goals and objectives of this partnership:
• To encourage mutual cooperation between all law enforcement agencies and retail corporations throughout the United States toward the goal of detection, prevention, and investigation of property crimes and the apprehension of the perpetrators.
• To promote and encourage municipal, county, state, and federal organizations to create and support enforcement and detection units to combat property such as but not limit to; organized retail crime, fencing of stolen property, cargo theft, identity theft and fraud,burglary, theft, and organized property crime schemes.
For more information about this important organization, click here.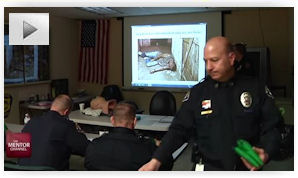 Mentor, OH: Mentor Police Department Retail Theft Crime Deterrence Program paying off
The results are in for the first half of the 2016 Retail Theft Crime Deterrence Program, begun last year with the help of a $18,000 State of Ohio grant. The program has netted nearly as many arrests in the first six months of this year as in all of 2015. That also goes for the number of criminal charges brought, totaling 125 so far in 2016 vs. 149 last year.

One similar stat is the large percentage of drug addicts committing the crimes. Last year, it was 41 offenders out of the 67 arrested and this year it is 38 out of 56. "Mentor PD has done a great job of developing relationships with loss prevention staff at various retail establishments in the city, targeting theft offenses," Lake County Narcotics Director David Frisone said. "Many of these thefts are committed to convert stolen merchandise into cash-for-drug purchases.

The Retail Theft Crime Deterrence Program was started in answer to a rise in drug-related shoplifting arrests.

The first two years are being paid for with a 75 percent matching grant of about $25,000 from the Office of Criminal Justice Services. The police department applied for a continuation of this funding for 2017 and could be awarded a 50 percent match in November. The program involves four officers - two assigned to work an undercover surveillance detail and two from the department's Crime Prevention Unit. news-herald.com

Boston, MA: Police Officer to voluntarily resign to avoid prison; caught with $5,000 of Gift Cards from Shoplifting Ring
A nine-year Boston police veteran will resign voluntarily and avoid prison if a federal judge accepts the terms of his guilty plea to access device fraud at a hearing this afternoon. Officer Eddie B. Odney, 38, earned $97,642 last year when he purchased $5,000 worth of gift cards from a shoplifting ring "that he knew were obtained from the return of stolen merchandise at various retail stores," federal prosecutors said in their charging document. bostonherald.com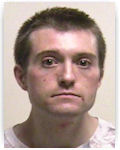 Provo, UT: Utah County's Most Wanted: Serial shoplifter wanted after stealing home security system
The Utah County Sheriff's Office is actively seeking Colby Shepherd. Shepherd's warrant stems from an incident in March. The Home Depot loss prevention officers observed Shepherd shoplifting in Provo. This was Shepherd's third arrest for shoplifting since January 2015, making it a third-degree felony. Shepherd was admitted into mental health court and in July, as a part of his terms of mental health court, he took a plea in abeyance. heraldextra.com

Crown Point, IN: Woman accused of stealing $900 of diapers from Meijers
Loss Prevention caught Rachel Martin, who had her 2-year-old son with her, allegedly stealing three boxes of diapers worth $95 on Friday afternoon. Martin was viewed on store surveillance allegedly stealing diapers on nine previous trips to the store beginning June 21. The value of those stolen diapers was $845. nwitimes.com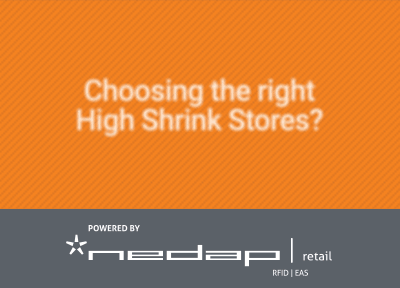 Brunswick, GA: CVS Pharmacist charged with 12 counts of theft of oxycodone, morphine, Dilaudid, Adderall, and other narcotics
According to CVS, more than 3000 pills worth about $5456 were missing in total. Store surveillance footage showed Tiffany Quick stealing pills and then ingesting and injecting them at the pharmacy. pharmacytimes.com

Augusta, GA: Suspect sought in
Wal-Mart theft
A shoplifter who stole 48 items escaped store security Saturday. Deputies say Robert Jason Buckner, 35, was seen placing children's clothing into a plastic tote and then tried to leave through the store's garden entrance. When Buckner was approached by security, he ran. augusta.com

Muskegon, MI: Ana Rosati, 12 months jail with credit for time served, 24 months probation for Organized Retail Crime, second-time habitual offender, 1,098 fees/costs, transfer to Swift and Sure Sanctions Probation Program