NuTech National Announced as Title Sponsor
for LP Benevolent Fund
Matthews, NC - The Loss Prevention Foundation is proud to announce NuTech National as the title sponsor for The Loss Prevention Benevolent Fund. The LPBF provides financial assistance to loss prevention professionals and their families in times of need.

NuTech National, a leading industry solution provider, has pledged $10,000 to the LPBF, making them the 2016 LPBF title sponsor. This pledge has recently enabled the charity to transition into a tax-exempt 501(c)(3) organization.



"We are extremely honored and happy to be a part of such a great cause for our LP community and look forward to further contribution to help our community in need. We know the importance of LP personnel and will continue working to honor and support them. This fund has been an emotional experience for all parties involved and the team at NuTech could not be prouder to be leading the way in this fund and contributions to the families of LP everywhere," stated Greg Detardo, President of NuTech National.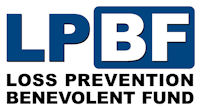 In addition to distributing funds to the families of the fallen, the LPBF was established to provide financial grants to eligible participants who experience a verifiable economic hardship as a result of qualifying circumstances. Situations that could qualify for a grant include serious medical issues, death of a dependent, natural disaster, no permanent shelter, homelessness, etc.

"On behalf of the LPBF committee, we are very grateful for the financial support afforded to us by NuTech National. As we transition to a 501c3, charitable organization, making donations tax deductible for the donor, will encourage many more financial supporters, and as a result we will be able to help many more loss prevention professionals and their families during their time of need," explains Chris Duke, LPC, Chairman of the Loss Prevention Benevolent Fund.

Read more here.

To learn more about the LPBF or to make a donation, click here.