Protection 1 Names Erik Isakson General Manager for its Seattle Operations
Isakson has over 35 Years' Experience in the Security Industry
including operating his Own Alarm Business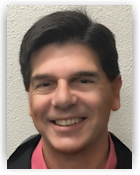 Chicago, IL - August 16, 2016 - Protection 1, the premier full-service business and home security company in the U.S., today announced that it has hired Erik Isakson as its new General Manager in Seattle. Isakson will report to Regional Vice President Joe Longfield.

"Erik brings 30+ years of local sales and operational expertise to the Seattle office," said Longfield. "Erik has a strategic approach to the business and develops strong, long lasting customer relationships. Erik will help build on the strong operational delivery and sales growth in the Seattle market."

During his career, Isakson has worked for a number of security companies including Alarmex, Guardian Security and Stanley Security. He owned and operated his own security business in the Seattle area, North County Alarms. His experiences span many disciplines across the industry ranging from sales manager and branch manager to director of sales and general manager. Isakson's experience working with both the sales and operations teams has helped him develop solid security solutions for a variety of customers.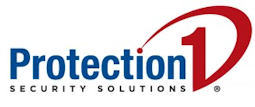 In his new role as General Manager, Isakson will be responsible for managing day-to-day operations for the branch, which encompasses both commercial and residential sales activities. He will also oversee the quality and production of management and non-management personnel and direct and supervise effective procedures to maintain or exceed all Field Operations metrics while attaining all financial and operational goals.

"My greatest satisfaction has come from watching those around me reach new plateaus in success. I hope to be able to empower those I work with to understand their objectives and think of creative ways to reach their goals," stated Isakson. "I have been blessed to work with many great people, and look forward to working with and leading the fantastic team at the Seattle branch!"