Supporting the LP Industry Through Best-in-Class Service
One year following Cam Connections' acquisition by Protection 1,
Garret King helps CCI take customer service to new heights,
while supporting industry efforts through the LPRC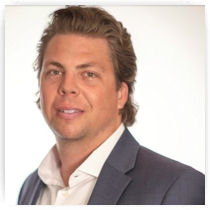 Last June, Protection 1, the largest full-service business and home security company in the U.S., announced the acquisition of Cam Connections, Inc. (CCI), a full-service security systems integrator based in Lakeland, Florida with satellite offices in Davie, Florida and Charlotte, North Carolina. Joining forces with Protection 1 has helped extend CCI's reach to better serve its customer base by leveraging Protection 1's national footprint. The two companies offer similar technologies including intrusion and life safety systems, access control, CCTV, video analytics and POS monitoring.

Garret King, recently promoted to Business Development Manager for CCI, has played an instrumental role in the company's growth and success. He started with Cam Connections in 2008 as an Installation Technician, but has since transitioned to the sales side of the company. Leveraging his experience in engineering and design, with an understanding of the latest retail technologies, Garret excels in helping clients realize their vision. With the support of a highly trained team of systems designers and national account project managers, Garret and Cam Connections are able to deliver tailored security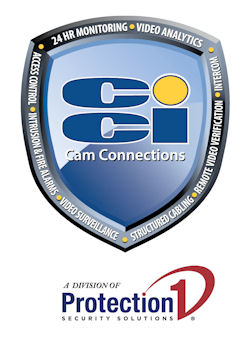 solutions to meet their customers' specific needs.

"Since joining us almost 10 years ago, Garret has always brought a creative and unique approach to our internal workflow and interactions with customers, helping us strive to deliver on our mission to provide best-in-class service, solutions and value," said Robert Bull, Vice President-CCI, a division of Protection 1. "Garret continuously stays on top of industry developments and trending technology that impact our field rapidly."

Alan DeRennaux, Asset Protection Manager for HD Supply, who has been working with Cam Connections over the past year on a chain-wide CCTV and BA rollout, speaks highly of Garret's character and work ethic.

"Garret is someone I view as a leader in his industry. He has the knack to communicate with many varieties of people, thus making him a valuable asset to our company," said DeRennaux. "He is a true go-getter that references excellent customer service as his first priority, which is evident when he goes the extra mile on all projects."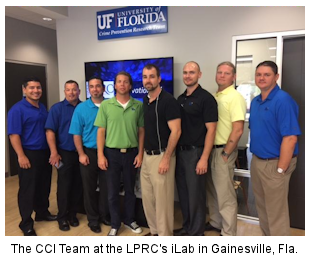 Cam Connections has partnered with the Loss Prevention Research Council over the past eight years, with Garret acting as Technical Advisor for the group. In the past year, Garret worked tirelessly with Dr. Read Hayes to construct and map out the environment for the LPRC's Innovation Lab at the University of Florida campus. This first-of-its-kind iLab specializes in integrated technology and provides members a state-of-the-art facility to visit.

"Garret has been an essential part of this very intricate plan," said Dr. Hayes, Director of the LPRC. "His expertise and overall likeable qualities make him the perfect person for this job. The dedication and time he's spent with our organization is priceless."

Working around the clock to upgrade and unveil "Lab 3.0", Garret and the LPRC team are looking forward to the IMPACT Conference on Oct. 3-5, 2016. "It's been an amazing experience working with and being a member of the LPRC," says Garret. "I'm proud to be part of the organization and having a hand in shaping the future of the loss prevention industry."

Watch Garret's recent LPNN interview from our "Live in Philadelphia" at NRF Protect 2016 broadcast.