5 Orlando Men Arrested in Crackdown
Counterfeit Cards - Bladder Trucks - Illegal Fuel Purchases
In these schemes, criminals fill a vehicle referred to as a "bladder truck" that has been retrofitted with hidden fuel tanks that hold large volumes of fuel. The fuel is typically purchased with counterfeit credit cards re-encoded with stolen financial information, and then resold on the black market. The department has made 13 arrests related to "bladder trucks" since June.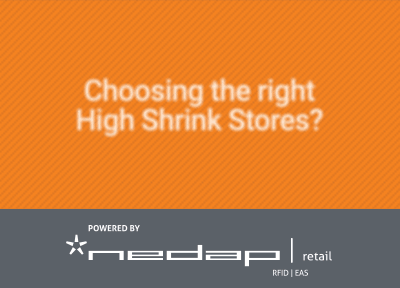 On Aug. 15, investigators arrested Israel Alfonso Gonzalez-Rivero, 45, of Orlando on charges of unlawful conveyance of fuel, a felony of the third degree; obtaining fuel by fraud, a felony of the second degree; and trafficking in counterfeit credit cards, a felony of the second degree. Investigators observed Gonzalez-Rivero filling an illegal fuel transfer tank in the bed of his truck at a gas station and placed him under arrest. Investigators also recovered 16 counterfeit/forged credit cards from within Gonzalez-Rivero's truck.

On Aug. 17, investigators arrested Efren Leonar Martinez, 50, of Orlando on charges of unlawful conveyance of fuel. The truck was equipped with an illegal fuel transfer tank and recovered six counterfeit/forged credit cards from within the truck.

On Aug. 17, investigators arrested Rene Bermudez, 33, of Orlando on charges of unlawful conveyance of fuel, a felony of the third degree, and trafficking in counterfeit credit cards, a felony of the third degree. The truck was equipped with an illegal fuel transfer tank and recovered four counterfeit/forged credit cards from within the truck.

On Aug. 17, investigators arrested Pablo Cuellar, 52, of Orlando on a charge of unlawful conveyance of fuel, a felony of the third degree. Investigators stopped the truck Cuellar was operating for traffic violations and discovered that the truck was equipped with at least four illegal fuel bladders.

On Aug. 17, investigators arrested Royne Ramon Perez-Arriera, 23, of Orlando on a charge of unlawful conveyance of fuel, a felony of the third degree. Investigators stopped the truck Perez-Arriera was operating for traffic violations and discovered that the truck was equipped with an illegal fuel transfer tank. freshfromflorida.com

Tyler, TX: Police investigating the theft of $250,000 in Wheels and Tires
About 3 p.m. Sunday, officers were called to Peltier Chevrolet to investigate a theft. Police say surveillance video shows the suspects entered the secured fence area at the rear of the business about 1 a.m. and removed the wheels and tires from 48 vehicles on the property, leaving the vehicles on blocks. The estimated loss of value is more than $250,000. kltv.com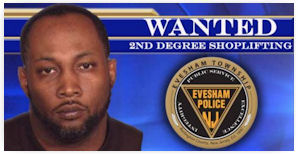 Evesham, NJ: Police seek man in $10,000 Apple Store theft
The Evesham Police is asking for the public's help to locate a Staten Island man sought for questioning in the theft of $10,000 worth of laptops from an Apple Store. Lawrence Browning, 35, of Staten Island, identified by police as a suspect, was one of two men who allegedly shoplifted four Mac Book Pros, valued at $2,500 each, from an Apple Store in southern New Jersey on Tuesday, July 26. The men sped away from the store in a vehicle prior to the arrival of officers. Browning was one of 39 suspects arrested in a major drug sweep, "Operation Mayberry," on Staten Island in 2013. silive.com

Neosho, MO: Police responded to Walmart after a transaction with a net loss of an estimated $2,400
"A guy who came in with a female attempted to purchase four iPads through the self checkout," Kennedy said. "The suspect was trying to pay with cash but was doing the money jumble." The self checkout associate said the man kept trying to distract the cashier. The drawer was short $2,400 at the end of the shift. neoshodailynews.com

New York: Woman Tries to Steal $900 in Children's Coats from Bloomingdale's
Cindy Latorrey, 25, tried to snatch two Moncler coats for children from the 1000 Third Ave. department store at 1:33 p.m. on Sunday by stuffing them into her bag, according to the police. The 25-year-old Crown Heights resident lined her bag with aluminum foil to throw off security sensors, but couldn't trick store security who stopped her. dnainfo.com

Dayton, OH: Fencing Operation: Pawn Shop Owner's found Guilty in fencing Stolen Goods; now facing 3 to 11 years
The prosecutor on the case said the Rich's, the couple that owned the Moraine pawn shop where drug addicts could sell stolen goods and get cash for their next fix, were running a business that was a menace to the community. "I hope it sends a very strong message to people involved in this kind of activity," said Assistant Montgomery County Prosecutor Kimberly Melnick. "With them taking in this kind of property and turning around and selling it, they were feeding drug addicts. They were bringing more drug addicts into the city, and they were fostering retail theft all over central Ohio." whio.com

Bee County, TX: Traffic stop leads to Felony $825 ORC Theft
Approximately $825 worth of merchandise was returned to HEB, Beall's, and Sutherlands. A Deputy stopped a passenger vehicle after observing it to be displaying a fictitious registration sticker. The Deputy observed several items in the vehicle including shoes, perfumes, hair care products, meat, and mosaic backsplash tiles. The items were not in bags from any store. Approximately $825 worth of merchandise was returned to HEB, Beall's, and Sutherlands. facebook.com

Taunton, NJ: Man arrested for shoplifting at Home Depot in Taunton
Police charged Shawn Almeida with a single count of shoplifting, after they say he tried using receipts from other Home Depot stores to refund bags of mortar. Almeida conspired with another man to pull the unsuccessful ruse. After the cashier refunded him $147.44, Almeida allegedly exited the store but was intercepted by the loss-prevention agent and escorted back inside. Almeida was also arrested on two outstanding warrants. wickedlocal.com