"The Power of Partnerships" - 2016 GRAORCA Retail Crime Conference Recap

Written by: Dave Magersupp (National Manager Loss Prevention, Verizon Wireless) and Chad McManus (Regional Loss Prevention Manager, T-Mobile)

On Wednesday, August 24th nearly 400 of the region's finest Retail Loss Prevention and Law Enforcement professionals met in downtown Atlanta for the sixth annual Georgia Retail Association Organized Retail Crime Alliance (GRAORCA) Conference.

The GRAORCA Retail Crime Conference began with a solemn tribute by the DeKalb County Police Honor Guard and North Georgia Bagpipes to our brave law enforcement officers and loss prevention agents who lost their lives in the line of duty in Georgia this year.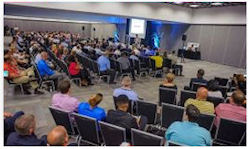 Investigative Reporter Mark Winne from Atlanta's WSB-TV gave the crowd a warm welcome and talked about the importance of the theme for this year's event - "The Power of Partnerships". Winne also, with the help of the audience, set the tone for the conference by challenging us to rely on each other and support each other whether we are in the public or private sector.

Read the entire recap here.

For more information please visit www.graorca.org.
Hillsborough, NC: Home Depot Shoplifting leads to Multi-State Fraud Investigation Police say 31-year-old Luis Miguel Hernandez-Castillo, of Fort Lee, New Jersey, was at the store trying to purchase digital thermostats with a stolen credit card number. Hernandez-Castillo told officers he was buying lumber for his house in New Jersey, according to officials. But police say that digital thermostats from Home Depot locations in North Carolina, Georgia, Louisiana and South Carolina were all located in his vehicle. Police say Hernandez-Castillo have been arrested for obtaining property by false pretense from the multiple stores. He is currently being held in the Orange County Jail under a $100,000 bond. chapelboro.com

Avon Park, FL: Woman busted for $1,300 theft at Walmart
Andrea Lopez was arrested by the Highlands County Sheriff's Office and charged with third-degree grand theft and tampering with evidence. Items stolen included a bicycle trailer, a tote container, a trash can and clothing valued at about $1,200. highlandstoday.com

New York: Barneys Shoplifter Tries to Walk Out With $1,200 in Givenchy Shirts
Samuel Javier, 18, was on the second floor of the Madison Ave. department store, when he stashed the two designer shirts, a black one valued at $555 and a gray one worth $686, into a shopping bag at about 2:50 p.m. on Aug. 20. He tried to pass the registers without paying but was stopped by security before he could leave the store. dnainfo.com

Bristol, CT: woman charged in $1,000 Wal-Mart shoplifting
According to the arrest warrant, Villafane and Shawna Carrara, 28, of Bristol, took 18 boxes of nicotine gum, worth $932 and 10 electric toothbrushes, worth $186 from the Queen Street Wal-Mart on April 4. Police allege the women entered the store shortly before 9 p.m., walked to the pharmacy area and put the merchandise into their large purses before leaving without paying. centralctcommunications.com

Tyrone, PA: Woman caught on camera stealing cartons of cigarettes
Police in Blair County are searching for a woman who stole almost $1,000 worth of cigarettes from a convenience store in Blair County. The woman was caught on camera entering an employees-only shed at the Kwik Fill in Tyrone. Police said employees of the gas station were just a few feet away closing the store on Aug. 19 when the theft happened. wjactv.com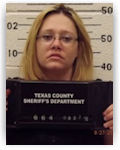 Guymon, OK: Woman busted at Walmart attempting to steal $1,200 of merchandise
A woman was arrested Saturday after an attempt to steal over $1,200 worth of merchandise from the Walmart Supercenter. Summer Shea Lewis was observed walking around the store, placing items into empty Walmart bags. Lewis was detained by Walmart Loss Prevention. She had attempted to steal $1,224.90 worth of merchandise. Lewis has former misdemeanor theft charges from January. guymondailyherald.com



Shreveport, LA: Shoplifting team wanted by Shreveport Police
Shreveport Police are seeking to locate two women who were have been linked to a recent theft at Scrubs Unlimited. Police say one of the women concealed merchandise while the other served as a look-out. ktbs.com