Advanced GPS Tracking Solution tracks and protects watches in display cases and safes from robbery and burglary threats
Designed to be undetectable by thieves, Jewelry Tracker alerts security and police to stop thieves in their tracks and recover stolen property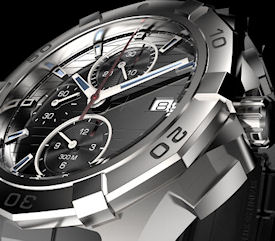 Malvern, PA, September 13, 2016: Jewelry stores continue to be victimized in burglaries, armed robberies and violent smash and grabs...and luxury watches are the most frequently targeted items. Store owners want a solution to recover their assets...and police and industry experts agree that the best way to stop these criminals is to get them off the streets. The Jewelry Tracker from 3SI Security Systems uses proven technology to efficiently accomplish both of these tasks.

Jewelry Tracker leverages multiple security and tracking technologies (GPS, Cellular and RF) to ensure pinpoint accuracy in tracking. Other important features include:

● Covert packaging to easily disguise tracker from criminals;
● Device health check to ensure its functionality 24/7;
● Reliable performance even in Urban Canyon areas (like cities or malls) where tracking is impossible for other devices;
● Self-install-capable so device can be up and running in less than 15 minutes. No need to close the store or disrupt sales to install Jewelry Tracker;
● Device automatically interfaces to a designated security contact and/or police...store owners never have to intervene in potentially dangerous pursuit or tracking situations;
● Available in a variety of designs and finishes to blend seamlessly in any store's décor.

Mary Pifer, 3SI's VP of International Marketing and Management, said, "Jewelers are telling us how concerned they are about losing inventory in burglaries and robberies. We are glad that our proven NextGen3 tracking solution is easily adapted to meet the needs of the jewelry market. Our devices catch the thieves and recover the stolen merchandise over 70% of the time...and once the criminals are in jail, they won't be stealing or hurting anyone again."

"Jewelry Tracker is user-friendly and works as well to protect a single store or a chain of stores with hundreds of locations. Our solution is scalable and works no matter what your need is. As the only tracking company with over 40 years of experience in asset protection and with a global footprint of 70,000 installed trackers, we offer the experience and expertise you need to protect your jewelry inventory."

For more information about 3SI's Jewelry Tracker, visit www.3sisecurity.com/wegotthis


About 3SI Security Systems (3SI)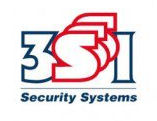 3SI is a global leader in asset protection systems designed to recover stolen cash and high-value assets, apprehend criminals and deter crime with more than 40 years of experience in the financial and retail markets. 3SI's solutions include currency degradation and GPS tracking solutions products to protect cash and high-value assets in banks, safes and ATMs, jewelry, pharmaceuticals, consumer electronics, other retailers and law enforcement.

3SI global headquarters are near Philadelphia, PA, and European offices are in Zaventem, Belgium. For more information, visit www.3sisecurity.com