Coalition of Law Enforcement and Retail (CLEAR)
Training Conference Set for Oct. 24-27
The annual Coalition of Law Enforcement and Retail (C.L.E.A.R.) Conference is fast approaching. This year it will be held in Reno, Nevada, from October 24-27, and the group hopes to surpass the 200 attendees who attended last year's conference in Baltimore.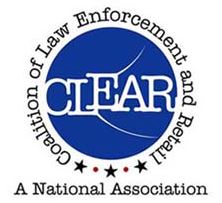 CLEAR has put together an outstanding training agenda, including an 8 hour block on the use of social media in your investigations. This training is being presented by Panopticon, providing a training model developed specifically to meet the needs of loss prevention and law enforcement professionals who attend this conference.

We will also be addressing current trends in retail crime, including: Return Fraud, Critical Incidents, Credit Card Fraud, Identity Theft and Mobile Phone Providers, and ORC Trends. We have scheduled presentations from Bob Moraca- National Retail Federation, the Las Vegas Metro PD "RAPP" Team, and lessons learned from a defense attorney.
For more information about this important organization, click here.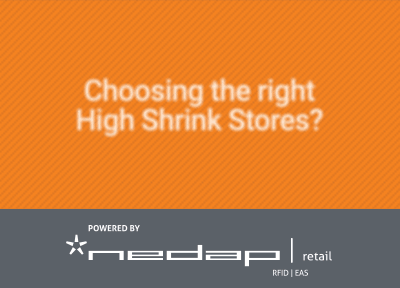 Wilton, CT: Woman Makes Confession as Police Investigate Shoplifting Ring
At CVS
Wilton Police were investigating a July 15 shoplifting incident at the CVS where $2,602 in items had been stolen. In reviewing the store's security video, officers noticed two suspicious women and then saw a third female standing nearby and wondered whether she was connected. They called her about the shoplifting case, but the woman replied: No, she didn't know the other women, but yes she had been shoplifting on her own. Nicole Yost was charged with larceny. Meanwhile, police have also identified one of the two women who they believe are part of a ring that has hit at least 26 CVS locations throughout the metro NY area and PA. When Wilton Police sent out photos of the suspects and information about the case a police agency in PA recognized one of the suspects. The woman is in custody in Pennsylvania. dailyvoice.com

PA Appeals Court backs shoplifter's conviction for stealing a basketful of Rogaine
A state appeals court panel has refused to void the retail theft conviction for a man who ran out of a Walgreen's store with a "basket filled with Rogaine." However, the Superior Court judges told an Allegheny County judge to reconsider the $800 in restitution he ordered Marco Munno to pay the Moon Township Walgreen's for the theft of that hair growth product. pennlive.com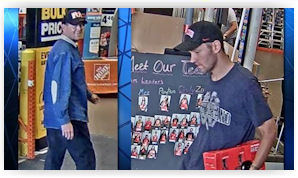 Florence, KY: Police 2nd Alert this month; More Shoplifters are hitting Home Depot
Florence police are asking the public to help identify two accused shoplifters. Police said two men stole power tools and tool kits from the Home Depot on Spiral Boulevard. The alleged thefts happened on Sept. 9 hours apart. The first allegedly took place around 11 a.m. by the man pictured on the right. Around 2:30 p.m., the man to the left allegedly took two tool kits. Police said they have not said if the men were working together. Florence police put out an alert for a theft at the same store last week. They also have not said if these thefts are connected to that one. wlwt.com

Alpharetta, GA: Woman steals $1K in clothes from Macy's
Police arrested a woman Sept. 3 for shoplifting $1,000 worth of clothing from a local Macy's. The loss prevention officer told police that she saw the woman, 47-year-old Melissa Rottner, take several items of clothing from the shelves and conceal them in her bag. Loss Prevention confronted Rottner outside the store and contacted police. They found 27 items of clothing in her bag. northfulton.com

Garden City, MI: Woman caught shoplifting twice at Kmart in 3 days, $333 of merchandise recovered