The NEW wgspi.com

WG Security Products Inc. is excited to announce the launch of our new website. Same web address, but completely different look and feel. After months of work, we feel we now have a web presence unlike any other in the EAS industry. And like any web site, it is never done; it is always a work in progress. We look forward to updating our new site frequently with the latest in EAS products, news, services, etc. Here is a sampling of some of the new features you will experience when you visit us on the web: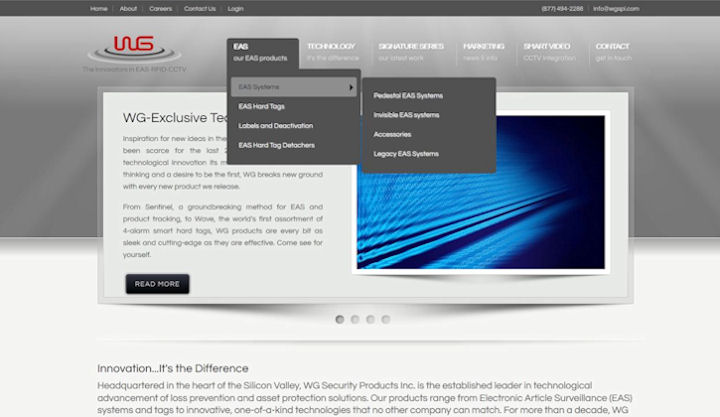 • Easy and organized navigation to help your browsing
• Looking for something in particular? Our new search function brings you exactly where you want to
go, as quickly as possible.
• Tons of information! Our new Marketing page has everything you want to know. Technical
specifications, white papers, product demonstration and promotional videos, industry links; it's all
there at a click of your mouse.
• Vibrant images of all our amazing products.
• A new blog for the latest information on WG, including press releases, new product info, etc.
• Links to our social media presence.
• Mobile compatibility. Our website looks just as lively on your iPhone, Android-powered, or other smart
device as it does on your computer screen. Videos and downloads share the same functionality.
• And so much more...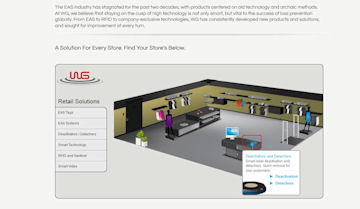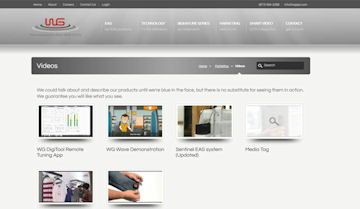 But don't take our word for it. See for yourself. Be sure to bookmark us, there's plenty more to come. Feel free to drop us a line with any ideas. This website is not for us, it's for you, the customer and we're looking for any way to improve your online experience.

Contact us at info@wgspi.com

www.wgspi.com