GPS Tracking Solution offers protection for retail establishments to combat tobacco theft and robbery
Covert device provides superior tracking capabilities to recover stolen inventory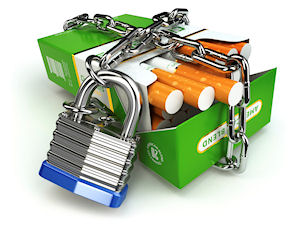 Malvern, PA, September 19, 2016: As cigarette prices continue to rise, tobacco products are increasingly targeted by thieves because they are lucrative and easy to resell. Criminals committing these crimes are increasingly violent, engaging in armed robberies, smash-and-grabs and even "crash and grabs" where a car is driven through the display glass at the front of the building. The Tobacco Tracker from 3SI uses innovative GPS technology and covert packaging to track and arrest criminals and recover stolen property.

Available in a variety of packaging options to suit individual store needs, the product incorporates smart technology into a compact profile that is easily hidden from thieves. Key features of Tobacco Tracker include:
● Device is triggered automatically when moved: employees don't need to take any actions to report the crime;
● Quick and easy installation: once you have the tracker, it will be up and protecting your store in about 20 minutes!
● Minimal maintenance: charging once per quarter is the only maintenance needed.
● Reasonable cost: using Tobacco Tracker costs less than a cup of coffee a day!
● 24/7/365 Support: our U.S.-based Tracking Support Center is always available to answer questions and to support you in case of a robbery. We handle interfacing with law enforcement so you don't have to.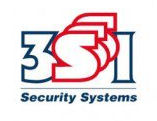 Mary Pifer, Vice President, International Marketing & Product Management at 3SI, said "Our retail customers needed a solution to specifically target cigarette theft because the crime is growing so rapidly. Our Tobacco Tracker uses industry-leading technology to substantially increase the chances of catching thieves and successfully recovering the store's assets. The fact that we are already partnered with over 6,5000 law enforcement agencies means our customers don't have to intervene in the tracking or pursuit of criminals. Local dispatchers and officers are already linked to the 3SI tracking system and take the worry away from our customers. Getting criminals off the streets is the best way to prevent future crimes."

Retail organizations also use 3SI's NextGen3 Cash Tracker devices, released in 2014, which can be deployed to catch thieves targeting cash registers and safes. These products are offered in addition to 3SI's complete line of tracking products addressing the needs of ATMs, jewelers, pharmacies, high-end retailers, consumer electronics and Law Enforcement industries.

Learn more here.