CAL-ORCA's First Annual Conference
'Renewing the Partnership' - Coming Sept. 27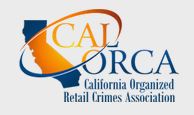 The California Organized Retail Crimes Association (CAL-ORCA), with the support of the Los Angeles Police Department, will host its very first annual Association Conference on Sept. 27 in Pasadena, California. The event is presented by LEAPS-CAL.

The theme of this year's conference is "Renewing the Partnership," as guest speakers from public and private sectors will share their expertise during the following tentative schedule of breakout sessions: Assembly Bill 2287-Closing the Proposition 47 loophole, Cargo Theft, Financial Aspect of ORC, Open Source Intelligence, and Law Enforcement Combating ORC.

The momentum of this conference is growing immensely and it would be in the best interest of your company or department to seize this chance to obtain additional insight regarding the issues we all face. As always, this is an excellent networking opportunity so bring numerous business cards.
For more more information and to register, click here.
Asheville, NC: Police searching for 2 men linked to $12,000 credit card fraud
Police are searching for two white men who they say made nearly $12,000 in fraudulent purchases on stolen credit cards, A vehicle was broken into Sept. 8 at the Asheville Racquet Club and several items were stolen, police say. Surveillance footage obtained from retail stores show two men and the car that they were operating at the time the purchases were made. citizen-times.com

Update: Somerset, PA: Men scammed $10,000 in Gift Cards from Walmart
Three Michigan men scammed the Somerset Wal-Mart out of more than $10,000 Wednesday morning as part of a series of thefts. State police in Somerset charged Brandon Monte Walker, Michael Jonathan Toles and Andre Monteek Edwards-Morgan all of Flint, MI, with the crime. At about 11:20 a.m. Wednesday, Walker, Toles, Edwards-Morgan and a fourth unidentified man allegedly used fraudulent CitiBank cash cards to purchase merchandise including 21 prepaid gift cards, each worth $500, and two ski masks. The total value of the merchandise was more than $10,000. That same afternoon, the four men attempted to commit a similar crime at the Wal-Mart in Altoona. Allegheny Township, Blair County Police took Walker, Toles and Edwards-Morgan into custody, but the fourth man left before police could confront him. tribdem.com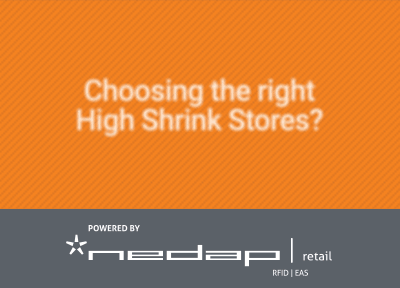 Boardman, OH: JC Penney thief nabbed with $860 following Police chase
Tyrone Thomas first evaded police after he reportedly stole $860.50 in merchandise from the J.C. Penney store at Southern Park Mall on Saturday morning. Police pursued him on foot until he entered a U-Haul truck and later lost officers in a vehicle chase. vindy.com

Humble, TX: Fake ID Thief hit 3 banks in Houston and Dallas for over $60,000

Mount Pleasant, WI: Two Women Charged with Stealing Cartful from Walmart, repeat offender, under ring at self check-out

Muskegon County, MI: Clayton Sparkes, sentenced to 13 months - 5 years for ORC, $648 in court costs/fees