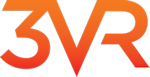 The Age of Intelligent Connectivity: 3VR Moves One Step Farther in 2013


By Al Shipp
3VR's CEO

As another year goes by, I find myself reflecting on the past year while beginning to anticipate what lies ahead this coming year. Throughout my career in technology, I've had amazing opportunities to work around some incredible people such as the late Apple CEO Steve Jobs and witnessed how innovation can transform businesses and economies. As an engineer, I have always been fascinated by how a simple idea can grow to change people's lives. Here in Silicon Valley, the notion of ideas changing the world is part of the fabric and why I live here.

Early in my career, I joined IBM – this was at a time when the IBM Personal Computer had just been announced and was flourishing. We weren't the first company to build a personal computer, but IBM helped PCs become mainstream. The company, founded in 1911, populated homes and offices throughout the world with its little beige boxes, running on what was then the most powerful 16-bit Intel processor and MS-DOS. I was part of the team that designed the first group of IBM PC printers and it was a rare opportunity for me to manage product development from design to putting the product into the market. It was never just about the bottom line or one-upping competitors. It was, to me, about seeing an idea from concept to design to reality. When you see your products being used by thousands of people, you get a sense of deep satisfaction of having been a part of that creative process of innovation impacting our culture and society.

From the IBM PC 5150 to the Apple iPhone, many of the great product innovations in the last century has enabled us to become more connected regardless of where in the world we live. The last several years has only seen this connectivity accelerate. Concept, development and deployment of new products now happen simultaneously, and through the Internet, businesses have profound influence on cultural development and access to virtually any customer in the world. When I travel around the world, and this may just be me, I feel a sense of familiarity and comfort when I see people using the same devices I see back home. Connectivity has become a fact of life, and I feel fortunate to be a part of the industry that continues to enrich and empower our lives through a global sharing of ideas and intelligent enterprise.

Four years ago, when I left my position as Apple's Head of Enterprise Sales for 3VR, I spotted something very special. Here was a Silicon Valley start-up with major backers – one of them being the CIA – that had incredible technology. It had already made a name in the industry for its patented forensic video search capability, which cuts fraud investigations from hours to minutes. Yet, like every intelligent product or technology, it also bridges the gap between the past, the current, and the future. Apart from making current functions much easier, businesses can get so much more from 3VR's innovative analytics that are built into its video security system. Without the need to watch video, you now have access to quick, actionable information that takes you from what you think you know to what is really happening inside your business environment. In 3VR, I saw an opportunity to help people, possibly save lives, and make a difference.

Fast-forward – four years later. Everyone is talking about "Big Data" and the enormous value of the large amounts of data being generated every second, but the honest truth is nobody is really leveraging this capability... yet. We at 3VR have been evangelizing the message to our customers and partners for a while now – there is a wealth of useful data that can make your business better in your video. But data itself is useless, unless you translate that data into easy-to-understand and helpful information for the common user. Most organizations only have a limited view of their enterprise, resulting in an inability to centrally manage or mine their video resources for information. What 3VR has done, and will continue to do, is to provide an easily configurable solution that solves enterprise-wide problems today. Not only that, we'd like to help businesses build an intelligent enterprise, maximizing the same, extensible video investment to access previously unusable video, and provide intelligence for operations, marketing and merchandising.

In 2013, 3VR is moving one step farther in the age of connectivity, with a series of exciting developments, such as our Analytics Dashboard, mobile apps, third-party integrations, and yes, there is even something looming in the Cloud.

Today, we are just scratching the surface of what's possible. Someday, I imagine you'll have the ability to measure every metric imaginable. I believe 3VR will be a key part of the revolution in creating a more open, transparent and safe world.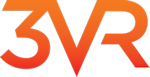 "... 3VR will be a key part of the revolution in creating a more open, transparent and safe world."