110 people involved in large retail theft ring that stole at least $750K, could be millions in merchandise, in West York, PA Police announced Wednesday morning charges were filed against those involved after a roughly four-month investigation. Giuffrida headed a highly organized theft network active since 2009 whose activity started to branch out and grow in late 2011. "We believe it went up to a million (dollars) and that's just an estimate," he said. Ring members worked in crews of three to four people and targeted 92 businesses at more than 300 locations in five counties in Pennsylvania and two in Maryland, Kahley said. Each member of the crew had a particular role and targeted several stores in a week, making between $1,500 and $5,000 a day, according to Giuffrida's charging documents. One crew member would drive other members to a store where another member, dubbed a "booster," would steal an item. Another person, called a "refunder," would either return the item to the same store or have the driver go to another store where it was returned in exchange for gift cards, Kahley said. Of the 110 people who have been charged so far, about 90 percent are from York County. "We're anticipating filing charges against at least 18 more (people)," he said. (Source yorkdispatch.com)

Rack Room Shoe employees busted selling over 200 pairs of shoes from Rockvale Outlets in Lancaster, Pa. An employee has been charged with taking about 200 pairs of shoes worth $13,000 from a Rockvale Outlets store, police said. Edna Marie Nazario, 23, of Lancaster, rang up the shoes at Rack Room Shoes for less than their sales price from September through December, East Lampeter Township police said. She also reportedly sold shoes on the side for cash. Another employee of the shoe store, Rebecca Lynn Watson, 21, of Marietta, also has been charged with similar activity. (Source lancasteronline.com)

Stockton, Ca., woman sentenced to 4 yrs and 3 months for stealing over $1M in designer clothes and selling them online The sentencing of the 34-year-old Wagner comes after she pleaded guilty in October to charges that between 2002 and September 2010 she shoplifted the clothes from department stores, then collected more than $400,000 by selling the merchandise to people in California and other states on eBay. (Source modbee.com)

North Carolina group busted for drugs, search turns up $5000 in stolen merchandise. The Edgecombe County Sheriff's Office and Tarboro Police raided the home of a suspected heroin dealer; they did find 49 bags of heroin and other illegal drugs. Surprising the Task Force was the recovery of $5000 in stolen merchandise, including 20 stolen weapons, items from Walmart, Lowes, JC Penney and others. (Source dailysoutherner.com)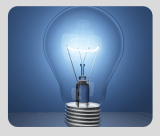 What's Happening?
Coming soon:

Mobile App's

LP Show Coverage

The Top 10