Deputies in Georgia arrest man they say stole over $10,000 from six Walmart stores in South Carolina. Deputy's say 36-year-old Brian Williams has been charged with theft by bringing stolen property into the state after he stole $10,780.52 worth of merchandise. Williams was pulled over Tuesday after deputies say he made an improper lane change I-95. A deputy asked for permission to search Williams's vehicle. Williams denied the request, at which time a sergeant performed a free air search around the vehicle with his K-9. The dog alerted on the vehicle it was searched. Inside the car, deputies said they found small traces of marijuana and two plastic bins filled merchandise inside of his vehicle. The items in the bins were Gillette razors, Nicorette Lozenges and gum, 5-Hour energy drink, Mucinex, Claritin, Zantac, Crest White Strips, Prevacid, Olay Skin Cream, Phillips Sonicare toothbrushes and pet items. When asked if Williams had receipts for the items found, Williams said he bought them at the flea market in Jacksonville. Deputies interviewed the passenger who stated that Williams may have stolen the items from Wal-Mart stores in South Carolina. (Source actionnewsjax.com)

WA. Sen. Mike Carrell Wants to Nip 'Flash Robs' in the Bud
Flash mobs are nothing new. But "flash robs" apparently are. That's why state Sen. Mike Carrell (R-Lakewood) has introduced a bill - SB 5178 - to set up stiffer penalties for these acts of organized retail theft. Much like flash mobs are set up by a group of people communicating via text message or social media - with the usual outcome typically being some sort of spontaneous public dance - "flash robs," as they're awkwardly referred to in the language of Carrell's bill, are coordinated robberies set up by a group of people communicating electronically. If ultimately passed, Carrell's proposed legislation, which is scheduled to be heard Friday morning by the Senate Law & Justice Committee, would make it so groups of nine or more people could be charged with organized retail theft - a felony - if they jack $250 or more in merchandise and use electronic means to orchestrate the heist. (Source seattleweekly.com)

Organized retail crime said to be widespread, growing
Organized retail crime across the nation has been on the rise the past few years. Of the 125 loss prevention executives with business from across the nation, 96 percent said their businesses were victims of organized retail crime between April 2011 and April 2012, according to a survey conducted by the National Retail Federation. On Wednesday, West York Police announced that 110 people have been charged for their alleged involvement in a retail theft ring based in the borough. Officials said the ring netted an estimated $750,000 in stolen merchandise but that amount could be closer to a $1 million. (Source yorkdispatch.com)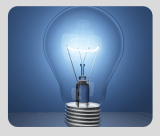 What's Happening?
Coming soon:

Mobile App's

LP Show Coverage

The Top 10