Spartanburg, SC sees 46% rise in shoplifting because of ORC In 2010 police responded to 614, 2011 639, and in 2012 897 incidents. A 46% increase. "The shoplifting is on the increase because people were using it as a business," said Capt. Art Littlejohn. "They may have a list from customers to say 'these are things that I want' and they go and shoplift those things, then sell them back to those customers, or their customers, at a discounted price." (Source wyff4.com)

ORC trio steals 600 pairs of underwear, drags Town Center female officer 30 feet with car NORTH CHARLESTON, SC, Three Florida women accused of stealing more than 600 pairs of underwear and leading police on a chase will have their shoplifting charges combined with more serious charges when their cases go to trial. Investigators say when the women were confronted by an officer at Towne Centre, one of them hit the gas and ran into the female officer, dragging her about 30 feet. (Source live5news.com)

Houston man steals $660 of pants from JC Penney, nearly $10,000 in refunds. Billy Putney, 62 years old, is believed to have returned between $8000 to $10,000 worth of merchandise to JC Penney. Putney was apprehended by police after the Loss Prevention staff supplied photos and video of an incident at the JC Penney store in Baybrook Mall stealing 11 pair of pants valued at $660. (Source khou.com)

Three men arrested for stealing $700 worth of food from Safeway in Monterey, California. Three men were arrested on suspicion of burglary, conspiracy and probation violation in the parking lot of the Safeway supermarket in Monterey County, early Saturday morning. Deputies stopped the car shortly before 3:30 a.m. and perishable items valued at $700 which were reported stolen from another Safeway store in Salinas, were found in the vehicle. Two of the men had active arrest warrants pending for theft and burglary. (Source ktvu.com)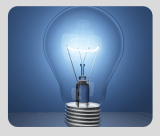 What's Happening?
Coming soon:

Mobile App's

LP Show Coverage

The Top 10