Special Press Release

Submitted by Jerry Biggs
Walgreens
Director, Organized Retail Crime Division

On November 21, 2012, two subjects entered the Walgreens in Lincolnshire. After concealing over $800 worth of over-the-counter cold medicine they entered the back hallway of the store and pulled the fire alarm. The subjects then left out the front door of the store and fled the area.

During the subsequent investigation, investigators with the Lincolnshire Police Department learned of seventeen (17) similar incidents at Walgreens and CVS stores across Illinois and Wisconsin. In all other incidents, the subjects concealed additional over-the-counter medications and fled the stores via the rear or side alarmed emergency exits. The total amount of the thefts exceeds $12,000.

In December, a task force was formed compromised of investigators from the South Barrington Police, Mundelein Police, Lake County Sheriff's Office, Mt. Prospect Police, Grayslake Police, Spring Grove Police, Elgin Police, Elmhurst Police, Racine (WI) Police, Kenosha (WI) Police, and the Kenosha County Sheriff's Office. Subsequently, investigators positively identified Dave L. Windham and Drashawn J. Griffin as the subjects committing the crimes.

Dave L. Windham, (M), age 23 of 2820 Elizabeth, Zion, Illinois

Drashawn J. Griffin, (M), age 21 of 511 Beechwood Drive, Round Lake, Illinois

On February 6, 2013, a Lake County Grand Jury indicted Windham and Griffin on multiple counts of Burglary (Class 2 Felony) and Retail Theft via an Emergency Exit (Class 2 Felony). Bond was set at $100,000 for both Windham and Griffin.

Griffin is in custody of the Lake County Jail and was served with the warrant while in the jail. Windham was arrested without incident at his residence in Zion on the evening of February 6th. Police also executed a seizure warrant on Windham's vehicle, which was used to facilitate the burglaries. Both Windham and Griffin are scheduled to appear in court on February 7, 2013.

The Lincolnshire Police would like to thank the aforementioned agencies, as well as the Lake County State's Attorney's Office for their assistance during this investigation.

Police are asking for anyone who recognizes Windham or Griffin from similar incidents, to please call Investigator Adam Hyde at 847-883-9900.

Tallahassee police arrest seven in connection to Lowe's refund frauds. Lesley Young would walk into the store select an item, then go to guest service and refund it for a gift card. Young's identification quickly became invalid for refunds without a receipt, so she recruited friends and family to do the refunds. Now, those same friends and family member are facing jail time for defrauding Lowes out of $5000. On twelve occasions between November 2012 and January 2013, Young and another person would enter the stores and continue the thefts with the other person presenting identification each time. (Source wctv.tv)



6,650 rounds of ammo stolen from Academy Sports in Texas; police found at pawn shop. The thefts began in mid December, now police have five suspects in the case. Three of the suspects are or were employed by Academy Sports. The ammunition was valued at over $3400. The case will be presented to the grand jury with a possible charge of Organized Retail Theft. (Source ktxs.com)

Four suspects charged with stealing Reward points for discount gasoline at Weis Markets in Lehigh Valley. Pennsylvania State Police stated that the four suspects used other customer's reward points to obtain gasoline for free or at a discount. The four each face charges of unlawful use of a computer, access device fraud and retail theft. (Source lehighvalleylive.com)

Identity theft ring busted in Framingham. Mass., hitting Best Buy Stores Two Lowell residents are facing identity fraud charges after police say they admitted to being part of an identity theft ring. Busted at Best Buy using stole credit cards, police found multiple credit cards, licenses, and ID's on both suspects. (Source metrowestdailynews.com)

ORC? Two men hit Kohl's store in Gastonia, N.C. stuffing shopping bags with $5k in clothes Gastonia police said two men walked into the Kohl's store on East Franklin Boulevard in late January, grabbed shopping bags, stuffed the bags with more than $5,000 worth of clothes and walked out. Police ask that anyone with information about the incident call Crime Stoppers at (704) 861-8000. (Source wsoctv.com)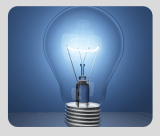 What's Happening?
Coming soon:

Mobile App's

LP Show Coverage

The Top 10