Organized Retail Crime:
Estimated Lost Sales Tax Revenue by State

The Food Marketing Institute has released a report containing Organized Retail Crime: Estimated Lost Sales Tax Revenue by State. Over the next several days the Daily will publish these figures. Stay tuned to see your state estimate!
State
Annual Sales - Retail Trade and Food Services (2009)
State % of Annual Retail Sales
Est. Amount of Stolen Merchandise Attributed to ORC (by State)
State Sales Tax Rates
Est. Lost Sales Tax Revenue Attributed to ORC (by State)
United States
$4,320,920,742,646
$30,000,000,000
Alabama
$65,008,159,844
1.50%
$451,349,356
4.00%
$18,053,974
Arizona
$93,052,595,234
2.15%
$646,060,880
6.60%
$42,640,018
Arkansas
$38,330,197,315
0.89%
$266,125,205
6.00%
$15,967,512
California
$519,572,073,157
12.02%
$3,607,370,540
7.50%
$270,552,791
Colorado
$75,326,144,250
1.74%
$522,986,757
2.90%
$15,166,616

*Note: States with no state sales tax were omitted (AK, DE, MT, NH, and OR)
For more information on organized retail crime, visit FMI's issue page.


Boulder, Colorado area couple behind bars for stealing thousands from Walmarts with their children. Ricky Woodall and Christina Rogers-Woodall are accused of stealing thousands of dollars in merchandise from Walmart stores in Longmont, Loveland and Lafayette. The Woodall's would bring their children ages 9, 12, and 17 to steal DVD's, video games and household items, placing the items into used Walmart bags and pushing the cart out the front door. (Source dailycamera.com)

Police alert - ORC couple hitting Seaside, Oregon area retailers with fraudulent checks and bad credit cards A female described at white in her mid to late 20's, skinny, with dark hair showing blond highlights and a a white male 6-foot with scratches on his face and neck wearing a stocking cap have been hitting stores in the area. The vehicle involved in the Seaside activity is described as a white 2012 Chev Malibu four door Oregon License 753FTJ. The vehicle is a rental car out of Tualatin Oregon. (Source thenewsguard.com)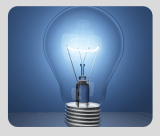 What's Happening?
Coming soon:

Mobile App's

LP Show Coverage

The Top 10