Organized Retail Crime:
Estimated Lost Sales Tax Revenue by State

The Food Marketing Institute has released a report containing Organized Retail Crime: Estimated Lost Sales Tax Revenue by State. Over the next several days the Daily will publish these figures. Stay tuned to see your state estimate!
State
Annual Sales - Retail Trade and Food Services (2009)
State % of Annual Retail Sales
Est. Amount of Stolen Merchandise Attributed to ORC (by State)
State Sales Tax Rates
Est. Lost Sales Tax Revenue Attributed to ORC (by State)
United States
$4,320,920,742,646
$30,000,000,000
Connecticut
$54,371,639,518
1.26%
$377,500,371
6.35%
$23,971,274
D.C.
$6,442,777,339
0.15%
$44,731,975
6.00%
$2,683,919
Florida
$282,927,546,331
6.55%
$1,964,355,955
6.00%
$117,861,357
Georgia
$130,324,613,844
3.02%
$904,839,188
4.00%
$36,193,568
Hawaii
$21,625,622,363
0.50%
$150,145,932
4.00%
$6,005,837

*Note: States with no state sales tax were omitted (AK, DE, MT, NH, and OR)
For more information on organized retail crime, visit FMI's issue page.


Boise man arrested in four-year retail crime scheme - aimed at guns Daniel Hermosillo, 34, of Boise, was arrested Tuesday afternoon following an investigation into retail crime in the Boise area. The suspect has been involved in multiple fraudulent transactions at sporting goods stores beginning in 2009. "The investigation indicates the suspect would commit thefts, then return the items to stores in exchange for gift cards. Those gift cards have been used to purchase multiple firearms over the last several years. The suspect was taken into custody (Tuesday) at 10:00 a.m. as he exited a West Boise sporting goods store carrying a firearm purchased with gift cards," McClure said in a news release. Officers later obtained a search warrant for Hermosillo's home -- and recovered firearms he allegedly obtained in the scheme. (Source kivitv.com)



St. Louis woman accused of stealing from Sam's Clubs in 7 states, arraigned in Federal Court yesterday. Tammy Baggio allegedly stole merchandise from Sam's Club locations in St. Louis and seven different states and sold the goods online to buyers throughout the U.S. She faces five years in prison and fines up to $250,000. Baggio reportedly would go to Sam's Club stores, empty a large box with an inexpensive item, then fill the box with electronics, Frontline Pet Products and other pricier merchandise, reseal the box and check out. (Source riverfronttimes.com)

One female busted tied to an extensive fraud ring operating in St. George, Ut. Rachel Ellefson "is tied to an extensive fraud ring" according to St. George police. They've booked her on numerous charges for fraud and are in the process of investigating it further. (Source thespectrum.com)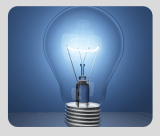 What's Happening?
Coming soon:

Mobile App's

LP Show Coverage

The Top 10