The following awards will be given next week at the LAAORCA conference. Congratulations to all!
Industry Investigator of the Year -

Mike Swett, Formerly with TJX
This award is bestowed upon a non-law enforcement investigator (private sector) for their excellent investigative skills and outstanding performance that reflects the intent and mission of LAAORCA. The nomination must be based on the investigator's personal achievement not that of task force or team.

Law Enforcement Officer of the Year -

Detective Dave Barr, Seal Beach Police Department
The award for Law Enforcement Officer of the Year is based on the recipient's investigative pursuit, professional skills, and overall impact made toward the reduction of organized retail crime. The nomination must be based on the investigator's personal achievement not that of task force or team.

Member of the Year Award -

Officer Duc Dao, Los Angeles Police Department
Elena Del Valle, JC Penney
Christian Placencia, JC Penney
The Member of the Year Award honors a LAAORCA member who goes the extra mile for the association. This member has dedicated time and effort in exemplifying and furthering the organization's intent and mission.
Sophisticated credit card fraud scheme targeting luxury retailers in Hawaii busted. The alleged ring attempted to steal more than $300,000 from upscale boutiques and department stores in Waikiki and Ala Moana Center. They travel very quickly. They came in for a very finite amount -- period. "They were able to hit stores then depart very quickly," said Timothy Hollern, assistant special agent in charge with the U.S. Secret Service. Hollern said the group used the credit cards to purchase high-end end watches, purses, clothing items and sold them for cash. Police say the suspects were able to avoid arrest for a long period because they kept a low profile, often changing cell phones and email accounts. (Source hawaiinewsnow.com)

Three suspects arrested for electronics thefts at Walmart in Maryland. Worcester County Sheriff's Office enlisted the help of the Worcester County Bureau of Investigations (WCBI), the Berlin Police Department, Maryland State Police and several local Police Departments to arrest three individuals responsible for the theft of flat screen televisions, computers and DVD's for area Walmarts. All three have been charged with two counts of theft less than $1,000, two counts of theft from $1,000 to $10,000, theft scheme from $1,000 to $10,000 and conspiracy. (Source delmarvanow.com

Police seized $7500 worth of stolen merchandise from a New Philadelphia, OH home. Three people are facing felony charges after Uhrichsville police found them in possession of a large amount of merchandise that was reported stolen. John Barry, Michael Graham and Jessica Johnson are all each charged with one count of theft and one count of receiving stolen property. Both charges are fifth-degree felonies. The merchandise, valued at $7,500, was stolen from a number of stores including Walmart, Dollar General and Lowe's in Uhrichsville and New Philadelphia. (Source timesreporter.com)

Major ORC bust of huge nationwide ring to be announced soon
We can't go into the details but we'll have the story soon as it involves a nationwide group.


Organized Retail Crime:
Estimated Lost Sales Tax Revenue by State

The Food Marketing Institute has released a report containing Organized Retail Crime: Estimated Lost Sales Tax Revenue by State. Over the next several days the Daily will publish these figures. Stay tuned to see your state estimate!
State
Annual Sales - Retail Trade and Food Services (2009)
State % of Annual Retail Sales
Est. Amount of Stolen Merchandise Attributed to ORC (by State)
State Sales Tax Rates
Est. Lost Sales Tax Revenue Attributed to ORC (by State)
United States
$4,320,920,742,646
$30,000,000,000
Idaho
$21,887,928,410
0.51%
$151,967,113
6.00%
$9,118,027
Illinois
$178,910,455,515
4.14%
$1,242,168,969
6.25%
$77,635,561
Indiana
$85,301,305,055
1.97%
$592,243,946
7.00%
$41,457,076
Iowa
$40,304,570,853
0.93%
$279,833,211
6.00%
$16,789,993
Kansas
$34,823,433,738
0.81%
$241,777,870
6.30%
$15,232,006

*Note: States with no state sales tax were omitted (AK, DE, MT, NH, and OR)
For more information on organized retail crime, visit FMI's issue page.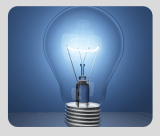 What's Happening?
Coming soon:

Mobile App's

LP Show Coverage

The Top 10