Canadian December retail sales post biggest drop in two years - not a good time for a major roll-out Sales fell 2.1 percent to C$38.6 billion ($37.9 billion), bringing the value of retailer receipts to the lowest since September 2011. Seven of 11 retail categories recorded declines, representing 58% of the total retail trade. Electronics and appliance store retailers reported a 12.1% drop in sales. Department stores, sporting goods retailers and home furnishing outlets also posted declines. For all of 2012, retail sales were up 2.5 percent from 2011, the slowest since the 2009 recession. Not good news for a major roll-out right around the corner. (Source businessweek.com)

All Out Retail war predicted when Target invades Canada
Target is still several weeks away from making its much-anticipated splash in the Canadian market, but after dipping its toe in last week, the ripples could turn into a tidal wave. John Winter, a Toronto-based retail analyst, said this shot across the bow will soon lead to a full-scale battle. "I think it's going to be WW2 when Target opens up in a few weeks. There will be about 13 million square feet of Target suddenly opening across Canada, and that's going to cause a great fight between Target and Walmart, the Bay and Sears. It's going to be all-out war," he said. (Source winnipegfreepress.com)

Canada loses 3 senior Loss Prevention positions
With one job elimination at Shoppers and two U.S. firms actually buying two Canadian retailers, who located the function in the U.S., Canada in effect lost three senior LP roles. However with the Target roll-out, LP jobs have seen some great growth over the last six months all in all.

Two ORC gangs reported this week in Canada - maybe Canada's journalists will start reporting on it now We normally don't hear much about ORC in Canada although it obviously exists. In conversations with a few Canadian senior LP leaders most think it's merely not covered by the journalism community and still referred to as shoplifting gangs which doesn't draw a lot of attention and isn't fancy enough for them to write about. However with these two this week, and the massive store expansion they're experiencing, we predict we'll be hearing more and more about it in the future.

Rona Job Cuts: 200 to be laid off as company mulls closing stores
CEO turnover, fighting off Lowe's, underperforming sales, and just waiting for the Target onslaught, Rona is taking action. The downsizing, which represents 15 per cent of its administrative positions, is part of the company's plan to focus on its core businesses and reduce other holdings. Although Lowe's has said it wants to expand its presence in Canada, Dley said he's not sure the U.S. company will want to buy Rona's underperforming stores. (Source huffingtonpost.ca)

Don't refuse our pennies, Canadians tell retailers
Nearly three-quarters of Canadians want retailers to keep accepting the coin even though it's being phased out, says a new survey. Eliminating the penny will be done in a "customer friendly way" and the coins will go out of circulation as businesses take them to the bank. (Source theglobeandmail.com)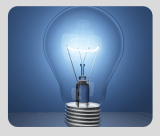 What's Happening?
Coming soon:

Mobile App's

LP Show Coverage

The Top 10