"Nightline" last night's episode - Busting Underground Shoplifting Rings: Inside Organized Retail Crime Raids We used to call it shoplifting, but these days the foot soldiers of retail crime rings are known as boosters. Police even have an acronym for these operations: ORC, which stands for Organized Retail Crime. Police say big retail stores, from Walgreens to J.C. Penny, are getting hit by highly sophisticated shoplifting networks that steal and resell everything from underwear to razors to milk. According to the National Retail Federation, theft can amount to annual losses as high as a $37 billion for retail businesses. A MUST WATCH VIDEO (Source go.com)

Four member gang busted in Mount Pleasant, MI. hitting stores
An investigation following a retail fraud report at Dunham's Discount Sports at South Mission and East Broomfield has led to the arrest of four males suspected. The subsequent investigation has led to the arrest of four male subjects and the recovery of property from at least one breaking and entering and at least five different retail locations" that the arrested subjects are suspected of, Mount Pleasant Public Information Officer Jeffrey Thompson said. (Source mlive.com)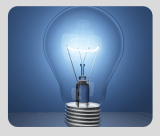 What's Happening?
Coming soon:

Mobile App's

LP Show Coverage

The Top 10