5 Benefits of having a Reporting Solution for
Specialty Stores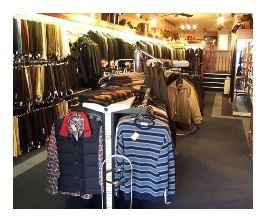 As we have mentioned before here in the ReThink Retail Blog, employees have a higher rate of committing fraud than shoplifters. This is a widespread issue in the grocery and drugstore industry, particularly due to the number of items purchased in a single order. However, apparel and other specialty stores have just as much to gain from using a reporting solution, because they are able to track more than just your transaction log. The data can provide you much needed insight into customer purchasing habits and the success of promotions.

What exactly are the benefits of Intelligence-based Reporting tools for specialty retailers you ask? It would take entirely too long to list them all out, so we narrowed it down to our top five:

| | |
| --- | --- |
| 1. | Customer Purchasing Patterns. A reporting tool allows for visibility into the different combinations of purchases during a period of time. For example, are customers purchasing a certain color shirt continually? What about a specific style of shoes or sportswear? This information not only tells you what customers are buying, but what they have the potential to buy. Easily spot trends and predict what your customers will want before they even know they want it. |
| 2. | Increasing Security and Loss Prevention. Some tools can integrate security and alarms & access control along with the functions of the reporting tool. There are few tools that can do this, one of them being our own Retail 20/20 solution. The tools that do have this functionality allow you to monitor who has been in and out of the stock room, who has been in the store safe, and who has been in any other protected area of the store. |
| 3. | Tracking Operational Issues. All negative actions by employees aren't necessarily fraud, often they can be training issues. Reporting tools allow you to monitor your employees' performance in real-time, this way you can instantly know if they need more training or a talking to. Some reporting tools can also provide you with insight into scheduling and store traffic, giving you information to make the best management decisions. |
| 4. | Promotional analysis. Much like what we discussed in benefit #1, promotional analysis gives you valuable insight into the sales you run. Some tools will even keep trends on how much was sold, so the next time you run a promotion on the same product you can be sure the shelves won't be bare. After a sale has started you can see if there are any issues in real-time, so you can fix them before they affect your bottom line. |
| 5. | Ease of Investigation. When you are trying to justify hard decisions, you need proper evidence and content. Reporting tools can provide case management integrations that are compliant to federal laws and regulations. This makes it easy to track multiple cases, and allows you to ensure that they are being handled properly from anywhere. With the detailed evidence provided by reporting tools, you can be sure the right decision was made. |
When it comes down to it there are many reporting tools out there, and they can be very beneficial to specialty retailers. You already have a POS sale system and video cameras throughout your store, why not make them work for you. Our solution, Retail 20/20, works by combining the two in an easy to use web-based reporting solution. Retail 20/20 is able to integrate with any t-log, most cameras, and many other data inputs. Make your hardware work for you.