June 2, 2011

from Scarsdale Security

Retail Security Experts
the future of Loss Prevention is here today

with remote video services
Scarsdale Security introduces Virtual LP services to its premier retail clients to give you, your employees and your customers better security and increased confidence knowing that someone is watching or easily available to help.

Scarsdale Security is led by a team of 3 retail security subject matter experts with over 70 years of Security and Loss Prevention experience and supported by their project coordinators, service managers and office team members dedicated to National Accounts.

David Raizen, President and Founder of Scarsdale Security
David started in Loss Prevention at Macy's New Rochelle more than 30 years ago. His tech savvy problem solving with the security vendor's systems led him quickly up the ladder at Macy's, being asked to help with the Herald
Square Fire investigation and later assigned to the flagship store, making a name for himself in the LP organization.

After graduating from Hofstra University in 1982, David formed Scarsdale to serve the local market, doing security work on the large homes of a major retail chain owner. This led to security work in the industry and for the Polo organization more than 20 years ago, beginning the company's strong role in retail national accounts. David's aptitude for electronics is among the best in the industry. His propensity for innovative electronic security techniques have led him to be a key partner in the development of manufacturers' products, whether new or revised. The company pretests many products from its key vendors before they are released to other alarm companies. David's strategy, one that has been well received by customers, has always been "to find a way to do it better."

Frank Baker, Director of Operations, Sales and Marketing
With a degree in Criminal Justice, Frank started his career in the security alarm industry in 1978 and spent many years with ADT both in the residential and commercial divisions and was General Manager of AlarmGuard for both Connecticut and New York. Meeting David while David was with Macy's, Frank joined Scarsdale in 1997 and, with the help of other sales professionals for more than 14 years, David and Frank have guided the growth in National Accounts.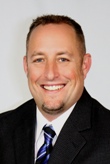 Jim Mahoney, Director of National Account Sales
... and the industry's go-to-executive that will make sure your Virtual LP is crafted to meet your specific needs.

Jim started in LP at Target Stores in the early 90's and gained experience in investigations, physical and electronic security at other retail leaders such as Bealls, JC Penney and Publix. Jim's experience also includes work with video systems providers to retail stores, leading to his leadership role at Scarsdale. Jim's customers, mostly LP operators and decision makers, tell us they appreciate his prior 'LP Customer' perspective and guidance and, for the last five years, Jim has led the success of the Scarsdale National Account team. Jim Mahoney
High speed data networks have created a new opportunity for LP decision makers to rely on third-party providers like Scarsdale to be their Virtual LP team. Using remote surveillance and procedure-based tools, Jim is crafting customer-specific solutions through their Virtual LP.com service to provide significant cost savings compared to other offerings.

Come meet the Scarsdale Team at the National Retail Federation's LP Convention and Exhibition in Dallas
And let us show you how our Virtual LP.com can help you save money
Booth 924 and visit www.scarsdalesecurity.com