Target Canadian launch expected to spark price wars The arrival of U.S. discount giant Target in Canadian markets will introduce some much-needed retail competition, providing shoppers with more opportunities to benefit from price wars, experts say. "In certain cases, the prices will actually be completely on par with U.S. prices and in some cases there might be some differences," Target Canada spokesperson Lisa Gibson told The Canadian Press. "Our overall goal is to make sure we're competitive with the marketplace." But with higher minimum wages and more paid holidays all paid out of the stores there is a difference in labor costs. Target plans to open another 21 stores throughout Ontario this month, although the dates haven't been announced. (Source ctvnews.ca)

Union claims Target Canada engaged in unfair hiring practices
The Canadian arm of the United Food and Commercial Workers union has taken aim at Target for its alleged unfair treatment of former Zellers workers. The union claims that Target, which is converting 189 Zellers stores, is not giving former employees a fair shake in the hiring process and that many have been turned down for employment without reason. They fought Wal-Mart as well in Canada and won't give up easily. (Source retailingtoday.com)

U.S. womenswear retailer Chico's to expand into Canada beginning late 2013 Kicking off its international efforts in Canada with plans to open three of its White House|Black Market stores later this year and will then open Canadian Chico's stores in 2014. Founded in 1983 as a boutique selling Mexican folk art and sweaters, Chico's has since expanded to nearly 700 locations across the U.S., D.C. and Puerto Rico. (Source guelphmercury.com)

The Bay department store rebranded as Hudson's Bay - good timing all things considered The Bay is going back to its roots under a plan to rebrand its operations with a different name and new logo. With the increased competition it's a great time to re-launch your brand and stage grand openings and special events. It'll increase foot traffic and get the consumers talking right at the time Target is getting all the press. (Source ctvnews.ca)

One merely needs to look at Yorkdale Mall in Toronto to see the Canadian Push with 12 new retailers opening from the U.S. & UK All Saints, a U.K.-based clothing store, American womenswear retailer White House|Black Market, menswear retailer John Varvatos, New York-based designer jewelry company David Yurman, English company Mulberry, known for its handbags, and home decor outfit Zara Home will open their first stores in Canada. Holt Renfrew will double its present size in August, while Harry Rosen and The Bay will open redesigned locations in the fall. Last November, the shopping centre unveiled the results of a $220 million-expansion that brought Ted Baker London, Kate Spade, Ann Taylor Loft, Microsoft and Tesla Motors to Canada. Yorkdale added 145,000 square feet to bring its total to 1.6 million square feet of retail space. (Source thestar.com)

Thieves armed with bear spray rob Vancouver Apple Store
Bear spray wielding thieves stormed into a Vancouver Apple Store just before closing on Monday, and hit approximately 40 people with the caustic spray before making off with an unknown quantity of iPods, iPads and laptops. The attack occurred just before 7 p.m., as approximately 40 customers were in the store, according to a statement from Vancouver Police. Five would need to be treated by paramedics for exposure to the chemical, whose active ingredient is derived from cayenne peppers. Vancouver Police wrote that the thieves stole only "a small number of electronics." (Source nationnalpost.com)

Tractor-trailers containing $100,000 worth of frozen chickens stolen in Etobicoke Two tractor-trailers containing cases of whole frozen chickens valued at nearly $100,000 were stolen early Tuesday in north Etobicoke, according to Toronto police. (Source thestar.com)

Canadians browse and buy more online than any developed nation in 2012 All those views helped drive Canadian e-commerce spending to $22.3 billion in 2012, up 9.9% from $20.3 billion in 2011. Canadians spent an average of 41.3 hours per month during Q4 on the web, second only to U.S. consumers, who spent 43.0 hours. (Source internetretailer.com)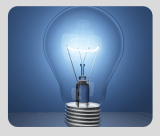 What's Happening?
Coming soon:

Mobile App's

LP Show Coverage

The Top 10