UK's "Queen of Shoplifting" jailed for $35K heist of luxury goods from Harrods Not the first time we've reported on her by the way. Annette Daniel, 51, was given 18 months for stealing scores of bags and clothes from the world-famous London store in May and November last year. But the brazen crook wasn't bothered by the prison spell, as she laughed and winked at onlookers while sitting in the dock. But the prison term left Daniel unperturbed as she joked about committing further crimes to pay off a £100 victim surcharge to the store. (Source express.co.uk)

Woman ORC couple busted, $4,500 shoplifting spree and high-speed chase Betty Jamerson, 30, and Iesha Mitchell, 33, committed the series of thefts from various Walgreens pharmacies, Safeway supermarkets and Chandler Fashion Center stores in Mesa, Arizona. Jamerson and Mitchell would use Sketchers store bags to conceal items taken from other stores inside Chandler Fashion Center, According to a court document. Police said investigating officers recovered 11 bags of merchandise and 22 cellphones in boxes with anti-security devices still attached. Officers also recovered two small pry bars and a large, heavy-duty magnet, commonly used to deactivate security devices. Jamerson and Mitchell will face organized retail theft and unlawful use of theft detection device charge, police said. (Source privateofficerbreakingnews.com)

Two members of ORC gang busted, hitting Kohl's in Philadelphia at least six times The suspects are being charged with stealing more than $12,000 worth of clothing, shoes and other merchandise, police said. The suspects, McCorkle and Brown, usually with a group of five or six others, would enter the stores, go to different departments, then conceal the merchandise in shopping carts, department store bags or trash bags, according to police. Police believe that McCorkle is a part of an organized retail theft operation because he was involved in all of the thefts and his car was used on several occasions. (Source montgomerynews.com)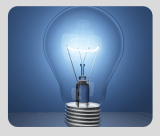 What's Happening?
Coming soon:

Mobile App's

LP Show Coverage

The Top 10