Oakland County, Mi., Sheriff's detectives continue credit card fraud investigation that stretches several states Det. Jim Bowie said the Highland case started Feb. 4. A few hours after a Highland man had dinner at a local restaurant, his credit card company called him, indicating there was fraudulent activity on his account. The man told police his card was use four times within a few hours, twice each at the White Lake and Hartland Meijer stores. Each purchase was for a $400 gift card. On March 1, an Ohio State Trooper stopped the vehicle, and two of the suspects, as well as a third man were stopped. A search of the vehicle apparently revealed 40 credit cards and a laptop computer police believe may have been used to steal the credit card information. Bowie said the trio were arrested in Ohio, and U.S. Secret Service agents reviewed all the information, indicating they may want to take control of the case. Bowie said the credit cards found in the suspect vehicle's trunk in Ohio included victims from Michigan, Ohio, Pennsylvania and Florida. On Friday, Bowie said he learned the Secret Service was not getting involved, and the suspects had been released from jail in Ohio. The case is still being investigated. (Source hometownlife.com)



Waynesboro, Va., one man ORC ring busted hitting grocery stores A Crozet man has been arrested by Waynesboro police in connection with a series of shopliftings that occurred over two days in three localities, hitting Wal-Mart, Martin's, Harris Teeter, and Kroger stores. The police found his vehicle filled with meats, and assorted stolen items from multiple thefts. (Source dailyprogress.com)


Two charged in Retail Theft Spree going to trial in Pittsburgh Two of the three people accused of going on a retail theft shopping spree at stores in the Greentree Road Shopping Center and two other area plazas are going to trial on all charges. Scott Township police said they found more than $2,000 worth of items from stores in Scott, Robinson and North Fayette. Scott Township police arrested the trio on Feb. 28. (Source patch.com)

Macy's shoplifting suspect in Taunton, MA goes by nine different names.
Police responding to the Silver City Galleria found a young man with nine stolen items. The officer calling into dispatch said it first appeared that the suspect had no record. Further investigation by the dispatcher revealed Tyree Rakim Scott had a long list of prior offences as well as many different names, as well residency in Massachusetts and Georgia. In the end, Tyree Rakim Scott-Anderson was charged with providing a false name to police, witness intimidation as result of lying to an officer conducting an investigation and shoplifting. (Source tauntongazette.com)

Target ORC suspect busted in Watertown, Ma.
Eyllon Asher was arrested for shoplifting at Target, March 13 at 1504 hrs. Stopped and detained by Asset Protection Specialist attempting to leave the store with merchandise valued at $496.00. He is responsible for other shoplifting at the Watertown store as well as other Target stores. Asher provided an address of 7 Murdock Ter, Boston MA.




Organized Retail Theft

Major Middle Eastern Crime Ring Dismantled

When it comes to shoplifting, this was a serious and sophisticated operation.

It involved members of a criminal group waltzing into major U.S. retail stores and pharmacies and brazenly walking out with stolen products of all kinds, from medicine and baby formula to health and beauty supplies. Those products were then repackaged and sold at rock bottom prices to various wholesalers, who in some cases sold them right back to the companies they had been stolen from.

The criminal bottom line: an estimated $10 million worth of products were swiped every year from 2008 to 2012. To make matters worse, many of the goods—some possibly compromised by being stored and shipped under improper conditions and some sold past their expiration dates—eventually ended up in the hands of an unsuspecting public.

It all came to an end thanks to a multi-agency investigation by the FBI, the Houston Police Department, and the Harris County Sheriff's Office, with the help of victim merchants. Earlier this month, one of the highest-ranking and most prolific fences in this Middle Eastern crime ring was convicted in federal court. Charges against other group members are pending.

Sameh Khaled Danhach, a native of Lebanon and a legal permanent resident of the U.S., headed up SKD Trading, Inc. and Lifetime Wholesale, Inc., both shell companies located in Houston that allowed Danhach and his conspirators to carry out their illegal activities.

The scheme. Danhach and others recruited "boosters"—individuals who lifted the merchandise from pharmacies and retailers—from among undocumented Mexican, Central, and South American aliens in the United States. Booster crews traveled around Texas and other states and hit various businesses, often in cars rented by Danhach or his associates. For their efforts, they'd receive a small percentage of the actual value of the stolen property, always in cash so there'd be no paper trail.

The boosters then shipped the merchandise back to Danhach's Houston warehouse using phony accounts with bogus business names, e-mail addresses, and credit cards set up by Danhach and others. These shipping companies were also victimized—they rarely, if ever, got paid.

The boosters shipped the stolen goods in case they were ever pulled over by law enforcement during routine traffic stops while they were driving back to Texas (that happened once, and Danhach wanted to make sure it never happened again).

Once the stolen merchandise was in Danhach's possession, he would have his people remove anti-theft devices and store stickers, and then he would once again—using phony business accounts—ship the goods to various wholesalers, who would put the stolen goods back into circulation.

In March 2012, a search warrant for Danhach's Houston warehouse turned up many interesting items: among them, more than $300,000 worth of stolen over-the-counter medications, shampoos, and baby formula, along with financial ledgers showing that from August 2011 to January 2012 alone, Danhach paid $1.8 million for stolen merchandise and sold it for $2.8 million for a net profit of $1 million.

Industry experts say organized retail crimes like this cost the U.S. about $30 billion a year. While that estimate includes other crimes like credit card fraud, gift card fraud, and price tag switching, the FBI generally focuses on the most significant retail theft cases involving the interstate transportation of stolen property. (Source fbi.gov)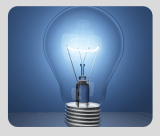 What's Happening?
Coming soon:

Mobile App's

LP Show Coverage

The Top 10