WG Security Products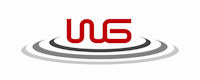 RFID/EAS, one complete system for all your needs!

EAS and RFID have been mutually-exclusive technologies; each designed for specific purposes, each as valuable as the other to a retailer. Where RFID excels at inventory controls and logistics, EAS has been the staple method for protection of your merchandise from theft. The combination of the two has long been a goal of the retail and loss prevention industry. We are proud to announce that that goal has been fully realized at WG Security Products Inc. Revolutionary three-dimensional reading technology and enhanced EAS hard tags make the possibility of one complete infrastructure for both logistics and security a reality. In this two-part vendor spotlight, we'll show you the components to this revolutionary system, and then the capabilities of it.

SYSTEM COMPONENTS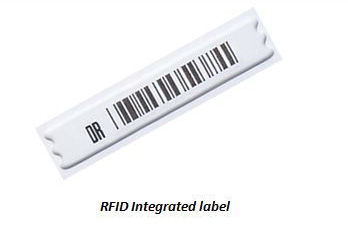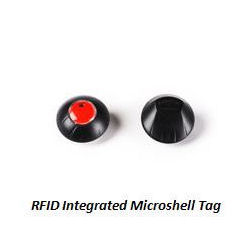 RFID coils are generally used with EAS soft labels, because of their flat shape. Labels can be applied to items such as books, electronics, hardware, collectibles, etc. Labels allow for customers to monitor movement and inventory quantities, making RFID alone a powerful tool. WG RFID readers are finely tuned to detect label movement.

While labels offer a degree of protection from theft, they are hardly ideal for more valuable items and/or garments. WG provides the option to enhance an EAS hard tag with RFID! Embedding the RFID coil within a hard tag provides two great benefits: fully functional EAS protection, and a sturdy protective casing for the RFID coil, which has been known to fail when exposed to elements such as moisture and changes in temperature. Because of the adaptability of our RFID coils, virtually any of our quality hard tags can be integrated to work with the RFID-EAS system. Utilizing 58kHz AM technology, WG tags already have the reputation of being the best EAS hard tags in the market today. Now with RFID enhancement, your EAS tags function both as security devices and RFID tracking devices. Each RFID/EAS hard tag can be programmed to identify the specific product or garment to which is attached. Utilizing our RFID software, you can view an entire store inventory with a simple click.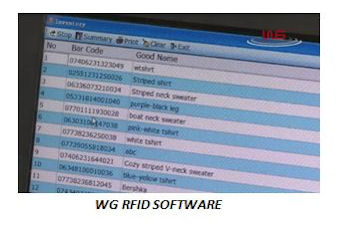 The flat orientation of an RFID label caused the problem of some RFID systems not picking the signal properly. WG's RFID reader utilizes innovative 3-D reading technology, enabling it to pick up the signal from an RFID/EAS tag in any orientation. Being installed in the ceiling overlooking the store entrance, WG RFID enhances a storefront's appearance by removing pedestals. These readers can also be set to audibly alarm. Placement of these readers at store exits and other sensitive areas gives our RFID/EAS system the edge.

WG RFID/EAS is merely the latest innovation from WG Security Products. Learn more about RFID and other amazing products at www.wgspi.com or email at info@wgspi.com.