Centre for Retail Research's study "Changing Retail, Changing Loss Prevention" sponsored by Checkpoint Systems points out ORC for the fist time as being a major concern In their summary and conclusions they state: "Organised Retail Crime, once a problem affecting a small number of countries, is now a major concern. Retailers need to: set up internal teams to assess the scale of the problem and produce appropriate solutions; work together with other retailers; share information; work with law enforcement; and publicise the ORC problems that they face and any successes.

Download a full version of the 17-page report here.

Louisville AT&T burglarized of over $50,000 in merchandise. Louisville Metro Police are looking for two men they say broke into the AT&T store at 13210 Shelbyville Road near North English Station Road this past Sunday. Police say it happened between 6 a.m. and 7:30 a.m. The two men stole over one hundred phones, including iPhone 4s and 5s and Galaxies. Several iPads were also taken. The store lost over $50,000 in merchandise. (Source whas11.com)
Detroit Foot Locker store burglarized early Monday morning.
Thieves rammed a car through the front glass and security gates of a Foot Locker store on 7 Mile in Detroit. The suspects were able to get away with an undetermined amount of Nike Air Jordan's and LeBron James shoes valued at over $150.00 per pair. (Source clickondetroit.com)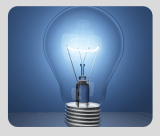 What's Happening?
Coming soon:

Mobile App's

LP Show Coverage

The Top 10