Lexington Walmart hit for over $15,000 in electronics in the last few days. Police responded to the report of theft at the Walmart on Lowe's Boulevard in Lexington, Kentucky. A total of 14 tablet computers valued at over $5000 were taken from a locked showcase. The next day, 17 cell phone were stolen, valued at nearly 10,000. Police are looking for suspects and possible connections. (Source the-dispatch.com)

Central Florida TJ Maxx robbed by five thieves of over $3,000 in hand bags. Clermont police said they are looking for five people who allegedly dashed out of a TJ Maxx store early this month with about $3,000 worth of high-end purses. The three men and two women are the same group who could be linked to similar thefts within the department store chain across Central Florida. TJ Maxx stores throughout Central Florida apparently have had problems with an identical group shoplifting high-end purses, targeting mostly Michael Kors bags, according to the report. In mid-February, nine stores from Zephyrhills to the Venice area were hit by a similar group. (Source clickorlando.com)

Walmart shoplifter takes 91 packs of deodorant in Houston
Kanayo Nwankwo was arrested stealing 91 packs of deodorant and two sets of sheets. He is being held on bond. (Source go.com)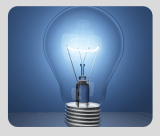 What's Happening?
Coming soon:

Mobile App's

LP Show Coverage

The Top 10